New York Post Takes Repeated Shots At Danny Meyer's Awkward 9/11 Museum Restaurant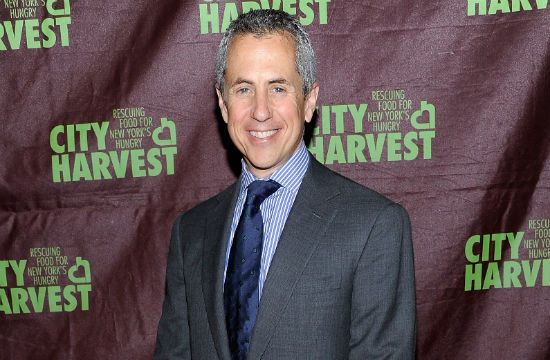 The New York Times broke yesterday that Danny Meyer would be opening an 80-seat cafe at the 9/11 Museum, which, by the way, is on the literal grounds where a terrorist attack took place, and in which the remains of victims are housed.
The Museum opened to the public yesterday, gift shop and all, and the cafe will open later this summer. No one has been more vocally in opposition of the more cringe-inducing commercial aspects of the Museum than the New York Post, including its food critic Steve Cuozzo:
"I can go for tomato soup and grilled cheese after staring at Picassos for a few hours. My appetite isn't the same after a tour through hell.
…
The 9/11 Museum is where the terrorist attack took place a mere 13 years ago — and where remains of 1,115 unidentified victims are stored.
…
A gift shop selling tacky Twin Towers tchotchkes is inappropriate enough. A bar and grill by any name on top of burnt fire trucks and human ashes is just plain gross."
An earlier Post article quoted a victim's family member on the restaurant opening:
Diane Horning, whose son Matthew, 26, was a Marsh & McClennan employee killed in the terror attacks, said the museum has no shame about cashing in.

"They have already explained to us that they need a gift shop to defray expenses. Now that they have set a precedent, why don't they rent out this large space for weddings and other events?" Horning said sarcastically.
And this Onion article predicts the fate of every hangry tourist and demoralized restaurant critic forced to dine there this summer:
"I feel kind of bad chowing down on all this food when I'm supposed to be engaged in sober thought and reflection on the tragedy of 9/11, but at the same time, this chipotle chicken is really, really good," said Frydland, who also expressed a sense of regret over scarfing down a side of pasta salad, a yogurt parfait, and a 20-oz. Cherry Coke while taking a break from viewing the museum's exhibits and salvaged artifacts from the 2001 terrorist attack.
Dear Danny: just tug your collar and slowly back away and everything should be fine.
[New York Post, New York Post, The Onion]
Have a tip we should know? tips@mediaite.com