After A Full Season Of Not Eating, Stars Consume 30 Lbs of Cocktail Sauce Post Oscars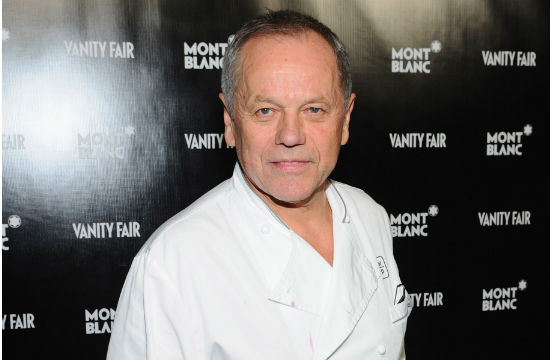 Last night's Oscars capped off the 2016 awards season, which, for many celebrities means not eating for days at a time (WHY WOULD YOU DO THIS DO YOURSELVES?). Actress Priyana Chopra said on the Red Carpet yesterday that she hadn't eaten anything at all prior to the ceremony, and didn't know when she would since she had to rush to catch a flight to Miami. Not finding time to eat is something that has never happened to us and something we can't understand, but in any event, the season of starvation ended last night as it always does with food by Wolfgang Puck at The Governor's Ball, which is the official after party of the Oscars. And wow, did they make up for lost time. Here's a breakdown of what was served:
10 kg American farm-raised caviar
1,000 stone crab claws
350 pounds house smoked salmon
6,500 pieces wood-fired, Oscar-shaped flatbread
20 pounds house-pickled ginger
175 pounds Parmesan Reggiano
15 pounds winter black truffles
300 whole Jidori chickens
1,000 grilled cheese sandwiches
6,000 mini homemade brioche buns
100 pounds signature blend prime chuck
800 figs
5,250 handmade artichoke and fromage agnolotti
1,500 quail eggs
400 heads of cauliflower
300 pounds Snake River Wagyu short ribs
200 pounds Honey Crisp apples
10 gallons orange miso vinaigrette
450 quarts heavy cream
450 pounds organic sugar
20 pounds peanut butter
10 gallons housemade banana ice cream
5 pounds homemade hot fudge
1,000 homemade mini cookies
5,000 cage-free eggs
1 ton 70 per cent Fleur de Cao Cacao Barry chocolate
30 pounds edible gold dust
7,000 mini chocolate Oscars
2,400 bottles Piper Heidsieck Champagne
2,700 bottles Sterling Vineyards wines
130 bottles Haig Club single grain Scotch whisky
Plus, celebs bought over $65,000 in Girl Scout Cookies during the ceremony from host Chris Rock's daughter's Girl Scout troop.
Have a tip we should know? tips@mediaite.com