Alain Ducasse Names East Village French Fry Joint Among His Favorite NYC Restos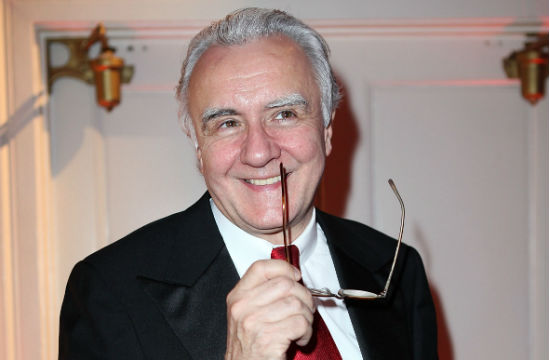 Sure, Alain Ducasse sings the praises of Le Bernardin and La Grenouille in his new book J'aime New York, an illustrated tome of his favorite joints from when he first moved here in 1975 and beyond. He even touts the worthiness of the hour and forty-five minute sojourn to Blue Hill at Stone Barns for Dan Barber's hyper-local cuisine. But how amused are we that hole-in-the-wall, East Village, drunk college kid mecca Pommes Frites made the list?
For the uninitiated, Pommes Frites serves one thing and one thing only: Belgian-style, double-fried french fries, with a vast library of shmancy sauces (think Irish Curry and Vietnamese Pineapple; the ketchup is free). It's also quite literally a hole in the wall. There are no seats. It serves up cones of fries begging to be taken out into the world and consumed on a park bench with condiment containers precariously balanced on laps. Does any of this sound like a party Alain Ducasse is showing up to? Well, it should. He says of Pommes Frites:
"That's a perfect example of a place that knows exactly what it's doing, and does it really well. All it is is potatoes and perfect frying. Well, and those great sauces. Whenever I feel like eating something on the street, I go there."
Equally unlikely recommendations from one of the world's most Michelin-starred chefs? Williamsburg's Mast Brothers and Diner, and, of course, Shake Shack (in spite of their terrible fries; our views, not Ducasse's; seriously Meyer, get it together).
Have a tip we should know? tips@mediaite.com