Warm Up Your Surprised Face: Amy's Baking Company Reportedly In Talks For Reality TV Show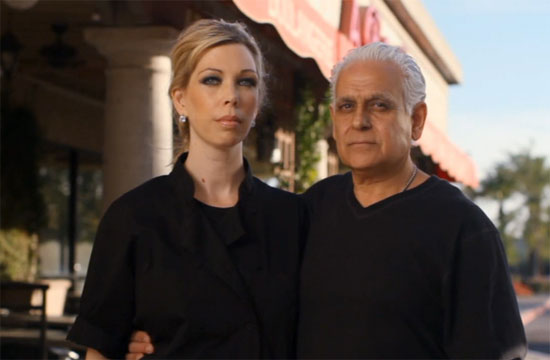 Please, please, let this not be true: a source tells Radar Online that the screamingest couple in Kitchen Nightmares history is in talks for a reality show with "several" production companies to film a series about the circle of hell known as Amy's Baking Company. Their most "serious" discussions are with the Toronto-based Cineflix, mildly notorious for third-string shows like Psychic Investigators.
"Right now Cineflix is the most serious production company trying to secure Amy and Samy [Bouzaglo]. They want to develop a show around their restaurant and their bad behavior," says the source. "Amy and Samy are all for it because they feel like it's the only way to keep their restaurant open."
The mystery source also revealed that the two have been working with an agent to keep their restaurant in the public eye ("otherwise customers just dropping in because of their Kitchen Nightmares appearance will fizzle"), which leads us to believe that the mystery source is the agent. J'accuse!
Wouldn't it be hard to film a show about their lives if Samy Bouzaglo got deported? Or would that be a ratings bonanza? Or are they just a trainwreck that the viewing public collectively can't peel our eyes away from? Or will this entire media circus, that we so guiltily feed into, only end when Gordon Ramsay drives a stake through their hearts and they burst into a million flies and disappear forever?
RELATED POSTS:
Amy Bouzaglo Was In Federal Prison
Former Amy's Baking Company Waitress Does Reddit AMA
Amy's Baking Company Hires Joe Arpaio's PR Firm To Change Public's Perception
Have a tip we should know? tips@mediaite.com