And All of D.C. Wept Miso Tears of Joy: David Chang Brings Momofuku, Milk Bar to Washington, D.C.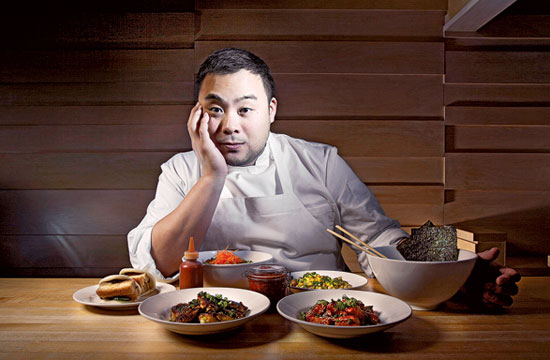 What will you even do with yourself, Washingtonians? Crack pie for all!
The Washingtonian confirms all the rumors that David Chang will in fact be opening a Momofuku in Washington D.C., come spring or summer 2015. Chang told the Washingtonian that he wants this outpost to be just a little bit different than the others.
"It's going to be a Momofuku restaurant but . . . where I want to take it is to make it a little bit more—not just accessible. It's going to be exactly what we do and nothing like what we do at the same time. …

I don't want this to be just another outlet of Momofuku. We've never opened another outlet. This one's going to be different from everything else. Will it be wildly different? I don't know. We just want to serve great food. And that takes time."
And then he confirmed everyone's dreams over Twitter.
Hey dc. @momofuku isn't coming home solo @momomilkbar & @ChristinaTosi are opening a spot too! That's right soft serve & cookies for all

— Dave Chang (@davidchang) August 13, 2014
And Twitter wept.
my life just got a million times better: http://t.co/6UoazmuaFT

— Ali Felski (@felskia) August 13, 2014
'momofuku' is now trending in #DC http://t.co/Xu9W3gr1ju

— Trendsmap DC (@TrendsDC) August 13, 2014
@davidchang just heard the great news about @momofuku #dc #nova welcome home! 마싰다

— Brian Moon (@NRAShowSalesGuy) August 14, 2014
fucking love this guy @davidchang #momofuku http://t.co/bzWMIp1f4s

— Claire Scott (@ClaireBear979) August 14, 2014
So #momofuku is for real coming to DC. We have officially arrived. Now who has the hookup for an opening night rezervation? #foodieproblems

— jhamirah howard (@Mirkat85) August 14, 2014
Truth.
Have a tip we should know? tips@mediaite.com