Andrew Zimmern Calls Shenanigans On The Baconpocalypse In Latest Go Fork Yourself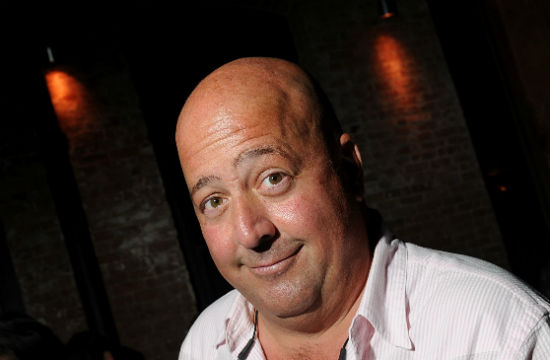 A brand, spankin' new edition of Andrew Zimmern's podcast Go Fork Yourself is out today, and among the topics covered in this week's installment are drug-snuffing bears, Andrew's blind pug named Pretzel, and how much the baconpocalypse pisses him off.
Zimmern argues the "baconpocalypse" is an alarmist media construct, and the results of the "shortage" will actually mean a really negligible decline in pork consumption. (For the record, AZ, we have neither a "baconpocalypse" tag, nor a category for it here at The Braiser.) The real problem is (duh) global warming and how it will affect fish populations. Because here's the deal: if countries that already have a way more varied diet than we do (eg., China, Brazil, India) have to reign in their reliance on fish as a major protein source because there are no fishies left in the ocean, then they're going to need things like more pork to replace it. Guess where they get their pork from? Us, because we produce a lot of it here in Amurrica. China will buy up all our porks, which we will allow, because we continue to buy up all their electronics, and then there will be a REAL baconpocalypse in which China is literally snatching our bacon right off our BLTs. Do you want that? No? Then start eating more goat. (Yes, that was the conclusion to Zimmern's argument.)
He also discusses how the bane of his good friend Andrew Zimmerman's existence is how three times a night in his James Beard-nominated Chicago restaurant Sepia, diners ask to meet the chef, and then stare dumbly when their chef is not bald and munching on fried grasshoppers.
You can listen to the whole podcast here.
Have a tip we should know? tips@mediaite.com