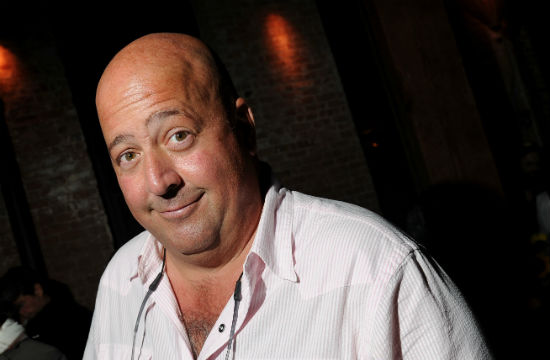 Today, Andrew Zimmern and Molly Mogren posted the follow-up podcast to last week's Go Fork Yourself Year in Review, and continued Andrew's list of favorite meals from 2012.
Added to the tally was:
The Walrus and the Carpenter, Seattle, WA
Canlis, Seattle, WA
Umi, Austin, TX
Toro, Austin, TX
Eleven Madison Park, New York
Oya, Boston, MA
Husk, Charleston, SC
McCrady's, Charleston, SC
Charlie Teeple, Savannah, GA
Lotus of Siam, Las Vegas
Raku, Las Vegas
Bartolotta at The Wynn Las Vegas
Tita's Kitchenette, San Diego, CA
George's at The Cove, San Diego, CA
Animal, Los Angeles, CA
Son of a Gun, Los Angeles, CA
Ink, Los Angeles, CA
Buttermilk Truck, Los Angeles, CA
Barley Swine, Austin, TX
Foreign and Domestic, Austin, TX
Lambert's, Austin, TX
Uchiko, Austin, TX
Mission Chinese, New York
Waffle House was named both most overrated restaurant, and restaurant most likely to kill you.
Zimmern also cited Muhammed Ali's 70th's Birthday Party Dinner served in Las Vegas by Tom Colicchio, Michael Mina, Wolfgang Puck, and Scott Conant as one of his most memorable meals.
But the honor of Best Meal Of The Year went to Next in Chicago, where he ate several times this year.
Finally, for food trends that are so 2012, Andrew went with raw food, tapas, and "farm to table." In general, he says, labeling equals media-whoring. Molly is over crappy vegetarian food, which is to say that she loves delicious vegetarian food. Stop ruining it, the rest of you.
You can listen to Go Fork Yourself's Year in Review, Part Two in its entirety here.
Have a tip we should know? tips@mediaite.com