Andrew Zimmern Wonders Why Papacy Can't Be More Like Law & Order: SVU Cameos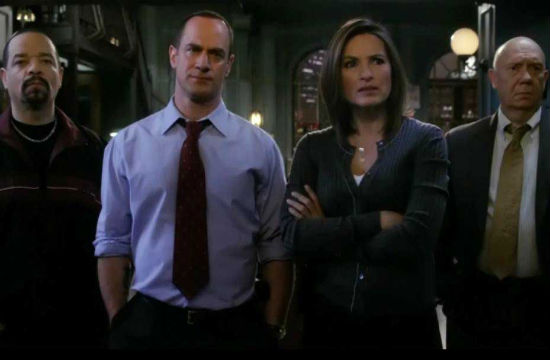 On this week's installment of Go Fork Yourself, Andrew Zimmern and Molly Mogren tackled everything from the New York City Soda Ban overturn to a hearty endorsement of the new NBC reality show Food Fighters, which will pit professional chefs against home cooks in a showdown hosted by Adam Richman. You know, Travel Channel bros gotta look out for fellow Travel Channel bros.
But Andrew also took the opportunity to air out his beef with the papal conclave in failing to elect him as the first Jewish-American pope. He memorably threw his hat in the ring at the South Beach Food and Wine Festival, and now that the white smoke has cleared, Zimmern takes issue with the whole tradition of papacy:
"Let me ask you a question. Law and Order, every year, there seems to be a different person running Special Victims Unit. Why can't we approach the pope thing the same way?…I can't keep track of which retreaded Hollywood movie stars have taken over the CSI role over the last 4 or 5 years. Why can't we do the same thing? I would do a year as pope and then step down graciously like the last guy did."
Andrew Zimmern can be our Gil Grissom any day of the week.
For more from this week's Go Fork Yourself, including a lengthy discussion about everything you must do when visiting New Orleans, and a recap of the vibrant ranching community in Compton (yes, as in "Straight Outta"), click here.
Have a tip we should know? tips@mediaite.com