Why The Food Network Turned Down David Chang And Anthony Bourdain's New PBS Series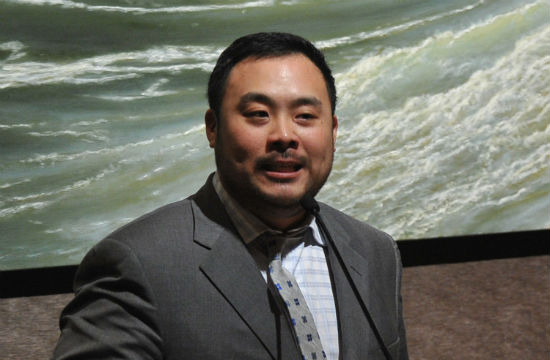 David Chang's new PBS series Mind of a Chef, produced by Zero Point Zero and narrated by Anthony Bourdain, premieres next Sunday. We offered up a sneak peek a couple of weeks ago, but the New York Times finally caught up and did a profile of the upcoming series.
In it, it's revealed that the show was, in fact, the raw footage from what was supposed to be an elaborate Lucky Peach iPhone app that never quite coalesced, and was thus re-purposed into a television series.
"We got turned down by everybody," Chang admitted of submitting the pilot to a dozen stations, before it was finally picked up by PBS, of all outlets. (Doesn't a Bourdain/Chang pairing seem like an awful lot of inappropriate cursing for PBS? We thought so, too.)
Says Anthony Bourdain:
"We were not in the business of trying to create a brand that could be reproduced or monetized down the road…Right away that's not the Food Network or Cooking Channel model. They can't get a piece of the publishing or make bobblehead dolls. It's unlikely that there will be David Chang cooking equipment to be sold."
Right, but will there be a David Chang bobblehead doll? Because we'd totally buy that.
In all seriousness, it sounds like Bourdain and Chang managed to land what chefs like Eric Ripert, Chris Cosentino, Tom Colicchio, and Eddie Huang are doing on YouTube in web series fashion on an actual TV network. We're not sure if they're behind the curve or if they deserve props, but we guess we'll find out when Mind of a Chef premieres on PBS. Julia Child, we assume, would be…proud?
Have a tip we should know? tips@mediaite.com