Anthony Bourdain Turns His Continental Cuisine Nostalgia into a SoBeWFF Dinner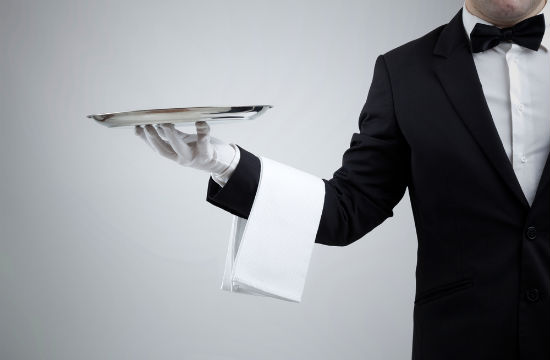 You may recall last season's episode of Parts Unknown dedicated to charming Canadia, in which Anthony Bourdain recruited Dave McMillan and Fred Morin of Joe Beef to enjoy comically retro "continental cuisine," most of which involved very rich food and very stuffy waiters.
But if you've always wanted to pretend you're the Dowager Countess on an ocean liner set sail for America, read more about Bourdain's event at next year's South Beach Wine and Food Festival. He's recruited Daniel Boulud, Andrew Carmellini, François Payard, Eric Ripert and Dave and Fred to whip up an Ocean Liner Dinner at the Wolfsonian–Florida International University museum. You can't actually attend, because the event is sold out, but employ your imaginations, using this vivid description by Bourdain himself, courtesy of Eater:
"We're doing this for fun. It's basically a group of chefs getting together to work on a meal reflecting our common appreciation and nostalgia for an antique, long gone, 'Continental-style' cuisine — dishes like saddle of Veal Orloff, Lobster Thermidor, oeufs en gelée, etc. served in the Russian table side manner on period tableware. Much of this stuff was taught in school early in our lives, but seldom seen since. I was inspired to reach out to these great chefs after a visit to the Wolfsonian Museum and seeing some of their collection. It fit perfectly with what Ripert and I have been talking longingly — if somewhat ironically — about for some time, what Fred and Dave rather famously love, and also some of what Daniel features in his new book (chartreuse of wild game, coulibiac etc.) None of the chefs would ever be able to get away with serving this kind of menu in their restaurants, so it's intended to be a sentimental journey — back in time."
Dear SoBeWFF: You'll find us comin' atcha in full Downton Abbey regalia, wistfully longing for entrance to this event, this February 2014.
[Eater]
RELATED:
WATCH: Parts Unknown Gives Us Confusing Feelings About Canada
Tonight In Food TV: Anthony Bourdain Tries New Things, Parts Unknown Serves Up Beaver
Andrew Zimmern Defends His Security Detail, Praises The 'Fake Boob On Display' At SoBe WFF On Go Fork Yourself
Have a tip we should know? tips@mediaite.com