Banana Republic And Bon Appetit Collaborating On Foodie-Focused Clothing Line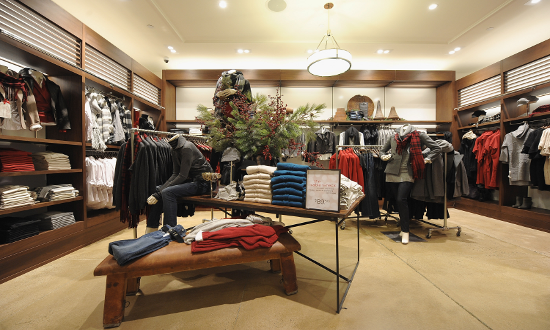 When it comes to high fashion, food usually isn't the first thing that comes to mind — although a case could probably be made for Mario Batali's signature orange Crocs. Banana Republic and Bon Appetit magazine, however, are trying to change that by collaborating on a new clothing line entitled Desk To Dinner, made up of pieces that work for both the office and a dinner out.
The line's website, which goes live next week, will include restaurant reviews with links to make a reservation through Open Table — the clothing line's third partner — in case you need to find somewhere to wear your new outfit. All three companies are hoping to expand their clientele through the collaboration, as well as that of many individual chefs and restaurants. Major stores in big cities like Chicago, New York, and Miami will host events featuring local chefs in order to assist with promotion.
The line is inspired by the growing "foodie lifestyle" and the emergence of chefs as "a new form of celebrities". (Hey! That sounds familiar!) Are contemporary clothing lines the next endorsement frontier for chefs? It is a logical next step after cookware, cookbooks, and hair dye. (Kitchen shoes don't count.) Ina Garten could create a line of breezy tops to wear in the Hamptons, Sandra Lee would do well to design cocktail dresses with matching tablecloths, and a set of hip-hop inspired chefs' jackets seems like a good fit for Eddie Huang's.
Would you buy Banana Republic's Bon Appetit line?
Have a tip we should know? tips@mediaite.com