Anti-Gay Barilla Pasta Tapped Ted Allen for Nationwide Campaign Back in the Days of Queer Eye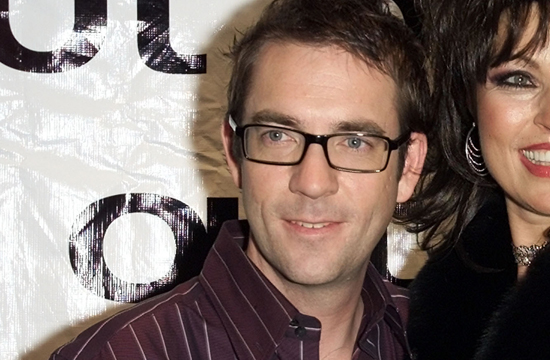 Yesterday, Guido Barilla, chairman of Barilla Pasta, made headlines after appearing on an Italian radio program and stating that he would never advertise his product using a homosexual couple, "not for lack of respect but because we don't agree with them. Ours is a classic family where the woman plays a fundamental role."
While gay rights groups protested the world's largest pasta manufacturer and called for a boycott, Chopped host Ted Allen was left bewildered — because back in the early 2000's, at the height of his fame on Queer Eye, Barilla had asked him to appear in a national ad campaign. He tweeted his confusion earlier today:
Funny/weird, considering Barilla once hired me for a national PR gig–while Queer Eye was on the air…. http://t.co/6sJme6jGBh — Ted Allen (@ChopTedAllen) September 26, 2013
We've reached out to Allen for elaboration and response, and boy do we want to hear it — especially after Barilla essentially opened his arms to embrace a boycott during the radio show:
If gays "like our pasta and our advertising, they'll eat our pasta, if they don't like it then they will not eat it and they will eat another brand," he said.
According to a profile in Esquire, Guido Barilla was tapped to be chairman of his family's company in 1993, long before Queer Eye for the Straight Guy was a twinkle in Carson Kressley's glittering eyes and manicured hands. Barilla's had a longstanding relationship with Allen, sponsoring events with him as recently as 2011, though we're wondering what's going to happen now that Allen plans to get married to his longtime partner, Barry Rice, after the Defense of Marriage Act was repealed earlier this summer. (Probably nothing, except for an undercurrent of awkwardness and endless apologetic kowtowing from the pasta corporation.)
For their part, Barilla's offered this apology-ish statement to the public writ large:
With reference to remarks made yesterday to an Italian radio program, I apologize if my words have generated controversy or misunderstanding, or if they hurt someone's sensitivity. For clarity, I would like to point out that:
– I have the utmost respect for anyone, without distinction of any kind.
– I have the utmost respect for gay people and for everyone's right to express themselves.
– I've also said — and I would like to reiterate — that I respect gay marriages.
– In its advertising, Barilla represents the family – because it's what welcomes everyone.
It's a black fly in your chardonnay. It's being a homophobic boss who hires a gay. Isn't it ironic, don't you think?
RELATED:
Ted Allen Gets Engaged On The Heels Of DOMA Decision
Oops! Did Ted Allen Just Out Anne Burrell?
Jacques Pepin: Manly Grilling 'Doesn't Really Make Any Sense'
Have a tip we should know? tips@mediaite.com