Betting on Top Chef Duels, Episode 7: Jennifer Carrol Versus Nyesha Arrington (Updated with Winner)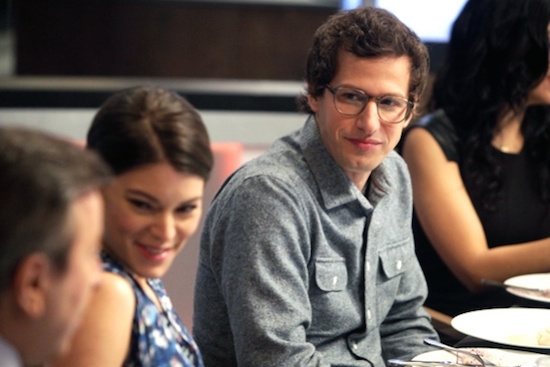 Because there's never enough Top Chef, so says Bravo, we are now privy to the newest of the franchise spin-offs: Top Chef Duels. Let's get the cockfight going and see who wins these battle of the brawn — er, culinary challenges — of the season.
From Bravo:
Two chefs are back to set the record straight. Jen and Nyesha were arguably sent home before their time on their seasons of Top Chef. Now these women are back with a vengeance. First Jen tests Nyesha's familiarity opening and preparing sea urchin, and then Nyesha challenges Jen to confront a past demon from the show, mastering bacon and eggs. For the Duel, the chefs break the law for the cast of Brooklyn Nine-Nine. Underestimating these chefs would be criminal.
Editor's note: You know this is about to get kooky. We don't understand why to ask Brooklyn Nine-Nine on the show, but we will never say no to a fist fight between Wolfgang Puck and Andy Samberg.
Accolades Between the Chefs: The two lady chefs have worked in some very famous kitchens, including those of Eric Ripert and Joel Rubochon. Carrol was Ripert's Sous Chef at Le Bernadin, before opening his restaurant in the Ritz Carlton in Philadelphia, 10 Arts. Carrol is now opening her own restaurant, Concrete Blonde. Arrington won praise for her work in the Wilshire restaurant, and was recognized by Zagat and LA Weekly as a rising chef to watch. Arrington also has appeared on Food Network's Chef Hunter and Ilan Hall's Knife Fight.
Number of Predicted Meltdowns Between the Two Competitors: Carrol definitely has a been more sass, so we may predict just one meltdown from her.
Will This Make for Good TV: We can't even concentrate on the competitors because of Andy Samberg. Nevertheless, we think this will be a pretty fairly stacked competition — one that may produce some surprising results.
Who Would Win in an Actual Food Fight: Despite Carrol's all-out attitude, Arrington has a quieter competitive edge that we think would come out of nowhere.
Who Will Win: Arrington has more of a well-rounded culinary background, but Carrol's most recent experience opening her own restaurant certainly gives her the winning edge. And surely by now she's mastered bacon and eggs.
*Update: We were correct! Congrats to Carrol.
Share with us who you think will win this episode — or who would win in an actual food fight.

[Bravo]
RELATED: Betting on Top Chef Duels, Episode 6: Dale Talde Versus Tiffani Faison (Updated with Winner)
"Betting on Top Chef Duels, Episode 5: David Burke Versus Takashi Yagihashi (Updated with Winner)
Betting On Top Chef Duels, Episode 4: CJ Jacobson Versus Stefan Richter (Updated with Winner)
Have a tip we should know? tips@mediaite.com