One Californian Restaurant's Quest to Take Down Yelp, One 1-Star Review at a Time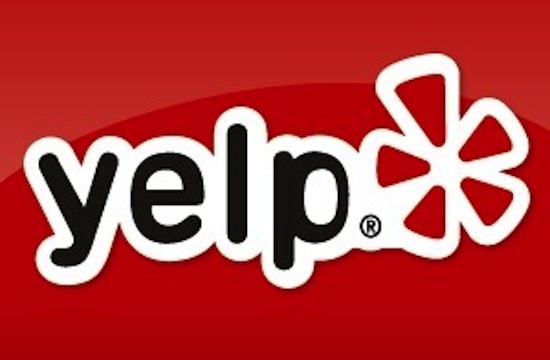 So we're not the only ones who find bad Yelp reviews hilarious and meaningful.
Because of some recent lawsuits and all-around f*ckery from Yelp, restaurants have begun to realize how jacked Yelp really is. Promoting good reviews for dollars? Near-extortion? Manipulation of reviews? Nah, said two restauranteurs from Richmond, Calif. So instead, owners of Botto Italian Bistro, Davide Cerritini and Michele Massimo, began offering ticket discounts to Yelpers who left 1-star reviews on their Yelp page.
As of Thursday morning, the restaurant's Yelp page deems them a 1 1/2-starred restaurant, with some really god awful, no good, terrible* reviews. (*Oh right, they're actually hilarious.) Some below:
Bill M. of Baltimore:
The food here is edible beyond all recognition.

If I were to never have to eat again, this is the place I would most not frequent.

I like the moon.
Brian H. of Union City, Calif.:
I came here for Christmas with my true love, and I kid you not: they served us 3 French hens, 2 turtle doves, and a partridge in a pear tree — but NO ketchup!

What kind of Mexican food is this?? No gracias!!
Xander M. of Santa Monica, Calif.:
I was tricked into coming here by the plethora of one star reviews and the odious comparisons to the Olive Garden. The waitress screwed up my order of gnocchi carbonara with clams and crumbled peanuts, so I ended up with a plate of something that looked and tasted like a cross between Chef Boyardee and pig vomit.

Never again!

P.S. As I walked back to my car I caught sight of the sous chef in a precarious situation involving a goat and a bucket. Let's just say I would be very careful about ordering anything with Alfredo sauce.
So yeah, you get the picture, right?
Cerretini told USA Today that the restaurant has been mocking Yelp for more than six months, and that he can't believe the restaurant is still listed on the site. However, Inside Scoop SF shared the harsh "stop it" letter sent by Yelp, which threatened to suspend the restaurant's account and place a Consumer Alert on it. Of course, that's kind of what Botto Italian Bistro is going for — to get the restaurant wiped clean of Yelp.
Cerretini disclosed the shadiness of Yelp to USA Today:
Cerretini got fed up with what he says were constant phone calls — as many as 15 to 20 a week, he says — from Yelp asking that the restaurant advertise on the site. He says he noticed a pattern that when he did advertise with Yelp — the restaurant paid about $270 a month for six months last year, Cerretini says — the reviews were more positive. But as soon as the restaurant stopped advertising, he says, three bad reviews quickly popped up and a positive review vanished.
And to Inside Scoop SF:
"I don't have anything against Yelp. The idea is fantastic, but the blackmailing thing is ferocious," says Cerretini. "I think I should be the one deciding if I'm on the site or not. At least I can be there on my terms. The only power they have is they make you reliable to them. So, I'm going to be one of the most unreliable restaurants."
Yelp has continually denied manipulating reviews based on advertising dollars, and that it's all coming from software filters. But hey, the courts ruled that Yelp can do whatever the f*ck they want, so Botto Italian Bistro may have to fight the good fight on its own. (Until every restaurant from here to Mississippi copies their idea, too.)
RELATED: "Yelping the Best Restaurants In the World: Eleven Madison Park
Emoji Yelping? A Thorough (But Not at All) Yelp Emoji Restaurant Search of New York City
Yahoo Integrates Yelp Reviews into Search in a BeatifulTerrible Merger
Have a tip we should know? tips@mediaite.com