The Fastest Growing Restaurant Chain in America is a Breastaurant, So Go Ahead and Give Up Now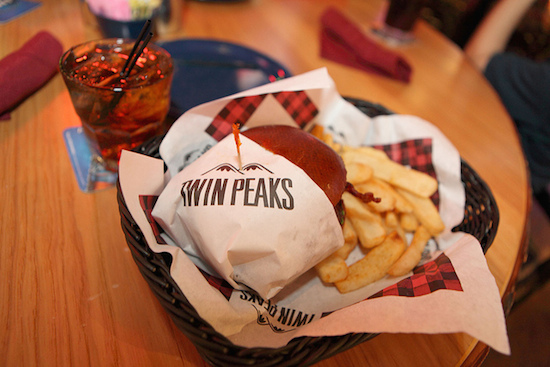 Adding boobs is the key to success, if you didn't already know. (A certain microbrewery already knew that.)
Meet Twin Peaks, the racier Hooter's-esque restaurant (seriously, that's what the chain is going for). Last year, Twin Peaks made $165 million in sales, the kind of numbers that TGI Friday's and Olive Garden would kill for. But you know, it's also about the food too. From Business Insider:
The average Twin Peaks generates $3.6 million a year—$1 million more than the typical Tilted Kilt or Hooters. DeWitt [the founder of Twin Peaks] attributes this to his menu, which is a little more ambitious than those of his rivals. Twin Peaks makes its food from scratch and serves beer at near-freezing temperatures, he says. "If you can deliver a beer in August with ice crystals on it every single time, that's something special."
But really, ice crystals in beer don't mean anything when compared to boobs.
Darren Tristano, executive vice president of Technomic, says the success of Twin Peaks has more to do with the chain's waitresses than its standard pub food. "The results at Twin Peaks are higher because of the sexual appeal of its servers," he says. "The customers, who are almost entirely male, make their decision based on that."
The founder of Twin Peaks, Randy Dewitt, calls his waitresses "weapons of mass destruction," in case your blood wasn't boiling just yet. Twin Peaks will open another 21 restaurants this year, so prepare yourselves now. Hey — maybe Emeril Lagasse was onto something about chain restaurants after all. But he probably wasn't including breastaurants in the mix.
RELATED: America's First Strip Club Microbrewery Opens, Stereotypes and Sexism Be Damned
Man Puts Camera in Restaurant Bathroom, Wonders Why People Think It's Creepy
Parents of Woman Killed in DWI Sue Hooters for Serving Driver Too Much Alcohol
Have a tip we should know? [email protected]