Top Chef Alum Brooke Williamson Gets Gig on MTV's New Youth Foodie Show House of Food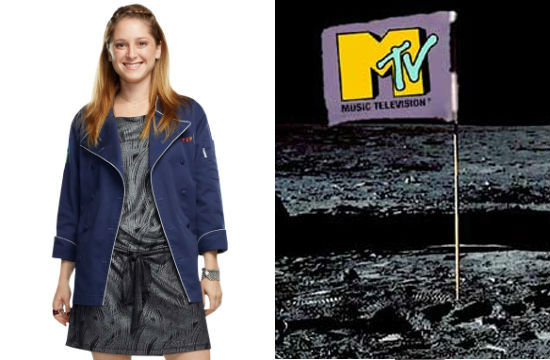 Do you miss the no-nonsense, dramz-free, perfectionist ideals of one Brooke "Not Kristen Kish" Williamson, the badass Los Angeles-based chef who lost to the aforementioned Kish in the Top Chef: Seattle all-lady finale? US, TOO. (Are you a Capricorn, Brooke? It might be why we're over-identifying with you.)
Anyway, you can catch her back inside your TV boxes when MTV launches one-half of its new food bloc (the other half occupied by Eddie Huang's Snackdown), entitled House of Food. They're billing the show as "Top Chef meets Real World" but without an elimination aspect, so a more accurate description is really "a docu-series about kids in culinary school, with MTV-subsidized booze, so probably a lot of drunken antics." More like Jersey Shore, except instead of working at the t-shirt shack, they go to deboning class. (Ohhh!)
Brooke joins Casey Lane and Brendan Collins as the show's celebrity mentors, and, in the end, the class valedictorian will win an apprenticeship with an LA chef.
Says Executive Producer Mike Duffy, "Food, for our young cast, has become sort of a social courtesy…This demographic grew up with celebrity chefs. The fact that people get famous for cooking is part of the appeal."
Says our resident disaffected millennial crank Tina Nguyen, "Yeah, I think MTV is just trying to capitalize on their stoner demographic, because really, who watches MTV anymore?"
…Accurate.
[The Wrap]
RELATED:
Eddie Huang Gets MTV Cooking Competition Show Of His Very Own
WATCH: Here's A Taste Of Vinny's Jersey Shore Food Show Spin-Off
WATCH: Anthony Boudain Reads From Snooki's Novel To Commemorate Big Gay Ice Cream Shop
Have a tip we should know? tips@mediaite.com