Never folk to be outdone by A-Listers, celebrity chefs find their own ways to enrich the lives of us non-famouses. To wit: as Angelina Jolie movingly wrote about her radical, preventative double mastectomy in the New York Times in an effort to encourage women to take control of their own health and bodies, Cat Cora tweeted this photo of her newly arrived Bowel Prep Kit.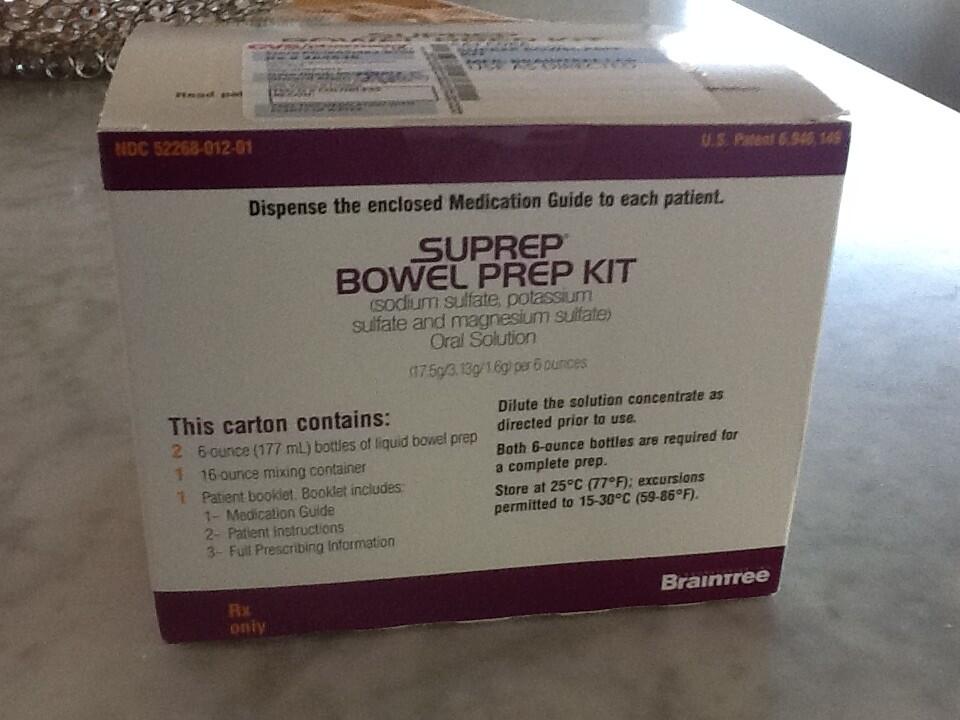 No, of course we're not kidding. The accompanying caption was: "Getting my first colonoscopy tomorrow, not fun, but may save my life. I encourage you to do the same!"
Why thank you, Cat. That's so…thoughtful. We're prepping our bowels right now, in fact.*
Class, thank Iron Chef Cat Cora for her educational health tips.
*We're not really prepping our bowels. The only arena more awkward for colonoscopy prep than Twitter would have to be the office.
[Twitter]
Have a tip we should know? tips@mediaite.com