Flashback Friday: A Look Back at Some of Our Favorite Female 'Top Chef' Contestants
Happy Flashback Friday! In honor of this weekly occurrence, we decided to celebrate #girlpower by talking about some of our favorite ladies from our favorite show, Top Chef. Without further ado, here they are:
1. Tiffani Faison – Runner Up Season 1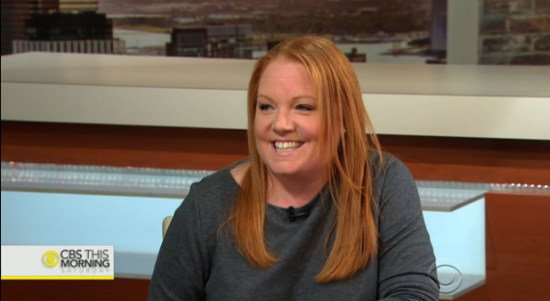 Tiffani Faison was the runner up in the first season of Top Chef, and she's stayed pretty close to the show since then. She competed in the 4 Star All Stars special, which her team won (the winnings went to the Susan G. Komen for the Cure charity), the Top Chef Holiday Special (she won $20,000), and Top Chef Duels in 2014, when she was runner-up. She also returned to Top Chef  in Season 8 as a competitor but was eliminated in the sixth episode.
Currently, she lives in Boston and runs two restaurants. Sweet Cheeks Q serves Texas-style barbecue, and Tiger Mama serves Southeast Asian cuisine.
2. Casey Thompson – Runner Up / Fan Favorite Season 3
After Top Chef Season 3, finalist and fan favorite Casey Thompson moved to San Francisco to learn more about food and wine, before going to Forth Worth, Texas to open Brownstone. She then went to compete on Top Chef All Stars before returning to San Francisco and opening Aveline which serves versions of classic French and Californian cuisine.
3. Stephanie Izard – Winner / Fan Favorite Season 4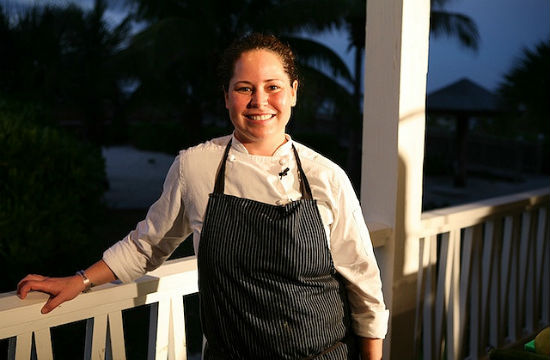 Stephanie Izard is the first woman winner of Top Chef, and is currently the only winner of the show to also receive the title of fan favorite. Following her Top Chef win, Izard teamed up with Kevin Boehm and Rob Katz, with whom she opened Girl and the Goat in Chicago in 2010.  The place is noted as one of the best restaurants in Chicago and was nominated for a James Beard award in 2011. Shortly after, Izard opened Little Goat Diner, and she has plans for a third restaurant, Duck Duck Goat, in the works.
In 2012, she published "Girl In the Kitchen: How a Top Chef Cooks, Thinks, Shops, Eats, and Drinks" with fellow Top Chef contestants Dale Talde and Heather Shouse. She also has a line of sauces and rubs, called "The Flavor."
4. Lisa Fernandes – Runner Up Season 4
Lisa Fernandes was the runner up on Season 4, the first season to have two women in the finale. She's cooked in an impressive array of restaurants, including Asia de Cuba and Public in New York City.
Since the finale, she's gone out on her own and now runs Sweet Chili, a food truck in Dumbo. She serves Thai and Vietnamese food which includes a tofu dish using the miso maple glaze that won her a challenge and a trip to Italy on Top Chef.
5. Carla Hall – Runner Up Season 5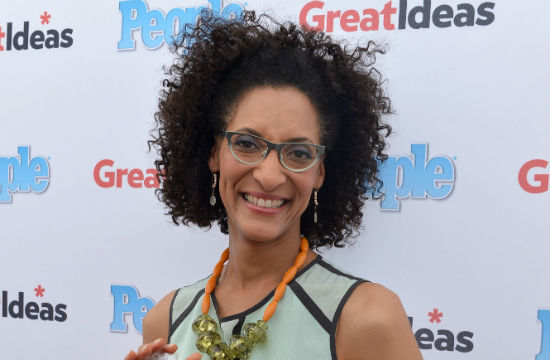 Hootie Hoo! We don't need to remind you about the wonder that is Carla Hall, but we will anyway. She's competed on not one, but two seasons of the Top Chef. On Top Chef All Stars, she won fan favorite. Hall has had many lives. She earned her college degree in business, specifically in accounting, which led her to Price Waterhouse and a CPA. After that, she spent time modeling, mainly in Europe, which is where she learned to love food.
She came to Top Chef season five in 2008 with a fair amount of cooking and business experience, and though she did not win fan favorite that time, people fell in love with her. She became known not only for her signature phrase "hootie hoo," but also for her food. She was a runner up that season and highlights included impressing Jacques Pépin and Emeril Lagasse.
Since then, she has not stopped. Hall is one of the hosts of ABC's popular show The Chew with Mario Batali, Daphne Oz, Clinton Kelly, and Michael Symon, which is on five days a week and is currently in its fifth season. She has also published two cook books, both of which are focused on comfort food, a bakery located in NYC's Gansevoort Market, and a Hot Chicken restaurant coming soon to Brooklyn.
6. Tiffany Derry – Fan Favorite Season 7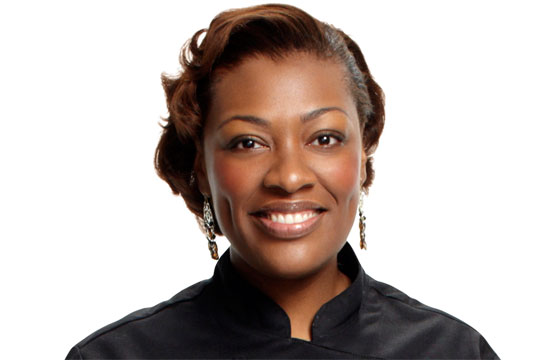 Tiffany Derry placed fifth in her season of Top Chef, but won the title of fan favorite. She was then invited to compete on Season 8 (Top Chef All Stars), and she placed fourth. She went on to appear on several other cooking and food-related shows, including winning an episode of Cutthroat Kitchen, and appearing as a consultant on Bar Rescue. According to her bio, she is a national spokesperson for the Art Institute's Culinary Arts Program. She also works with the Dallas Independent School District and The North Texas Food Bank.
7. Sarah Grueneberg – Runner Up Season 9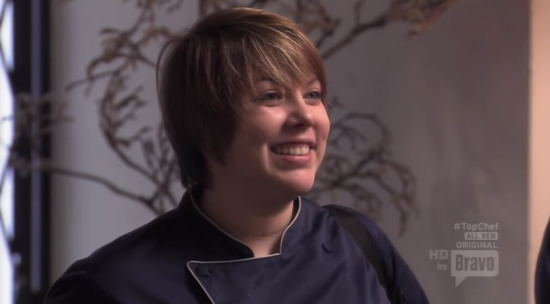 Prior to competing on Top Chef, Season 9 runner up Sarah Grueneberg worked as the executive chef at Spiaggia in Chicago. During her time there, the restaurant received a Michelin Star three years in a row. She was also named a "Rising Star Chef" by Chicago Social magazine, and was awarded "Chef of the Year" for Eater Chicago in the 2011 Eater Awards.
Currently, she owns and is the executive chef of Monteverde in Chicago.
8. Kristen Kish – Winner Season 10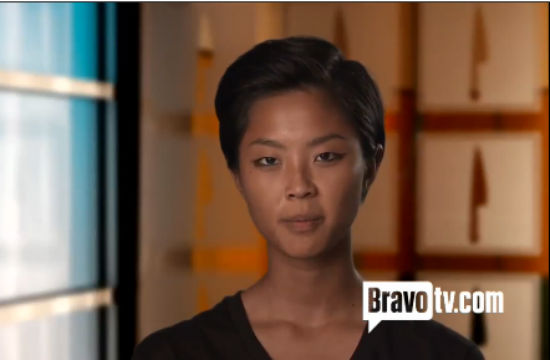 Kristen Kish is such a badass, she was actually eliminated during her season of Top Chef. And it wasn't in the last episode. It was during Restaurant Wars. She had to win Last Chance Kitchen five times to get back in to the main competition, and then she took home the title.
She is currently the host of 36 Hours, a Travel Channel TV show based on the New York Times column by the same name. She is also currently writing a cook book.
9. Brooke Williamson – Runner Up Season 10
Brooke Williamson was the runner up in Season 10. She made it to the finale after winning three elimination challenges in a row, which on a show like Top Chef is completely exhausting. Since the show, she and her husband have created a bonafide empire in Redondo Beach, CA.  They own Hudson House and The Tripel, both gastropubs, and most recently have opened Playa Provisions, a unique concept which includes four distinct parts- Small Batch, an ice cream shop, Grain, a whiskey bar, Dockside, a full-service seafood restaurant, and King Beach, a casual market counter, which serves breakfast and lunch.
10. Nina Compton – Runner Up / Fan Favorite Season 11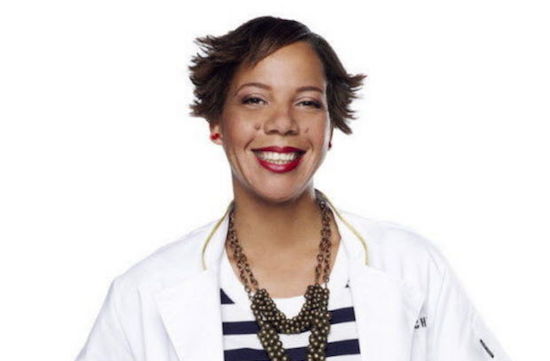 Nina Compton was born in St. Lucia, and prior to Top Chef worked under acclaimed chefs Daniel Boulud and Scott Conant. She almost won season 11, and won everyone's hearts, securing the title of fan favorite. After the show, she moved to New Orleans, where she runs the restaurant Compere Lapin.
11. Mei Lin – Winner Season 12
Mei Lin has been in the food world pretty much her whole life. She grew up around her family's restaurant, and prior to joining the cast of Top Chef season 12, she worked under Michael Symon, Marcus Samuelsson, and Wolfgang Puck. Immediately before she went to the show, she was on the opening team at fellow Top Chef alum Michael Voltaggio's ink, where she eventually became a sous chef. She's the winner of the most recent season, and we can't wait to see what's next for her.
Related:
4 Female Chefs Dominating the Food Industry
Have a tip we should know? [email protected]