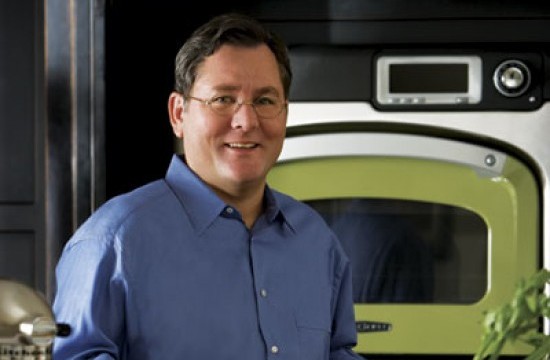 ABC Chicago is reporting that Charlie Trotter, the legendary Chicago chef who redefined American cooking, died this morning at the age of 54.
The cause of death is currently unknown. ABC reports that Trotter was found unresponsive at his home by the Chicago Fire Department, and rushed to the hospital this morning at 10:45 AM CST. We'll have more details as they break.
Last year, Trotter closed his famous restaurant after 25 years of operation, though he continued to court controversy after his retirement. Notorious for his intensity, creativity, and occasional outbursts, Trotter had planned to study for a master's degree in philosophy after he left the restaurant business.
He leaves behind a wife, Rochelle, and a son, Dylan.
UPDATE (1:30 PM EST): The Chicago Tribune is reporting that Trotter was found unresponsive in his home this morning by his son Dylan and rushed to Northwestern Memorial Hospital, where he was pronounced dead.
They also have this statement from his protege, Graham Elliot:
Well-known Chicago chef, Graham Elliot Bowles, said Trotter was "an extreme father figure to me when it came to not just cooking but life and seeing things in a different way. I just talked to him maybe two weeks ago and just can't put into words just how saddened I am by all of this. it's a huge loss not just personally but for the culinary world."
UPDATE (3:07 PM): Art Smith informs us that at 4:30 PM CST, chefs, colleagues and loved ones will be holding a candlelight vigil and memorial for Trotter outside his old restaurant at 816 West Armitage in Chicago.
[ABC]
RELATED:
WATCH: Charlie Trotter Allegedly Goes Ballistic on High School Students
Charlie Trotter Claims Freakout at High School Students Was Total Misunderstanding
Charlie Trotter Freaks Out At His Shuttered Restaurant Auction
Have a tip we should know? [email protected]