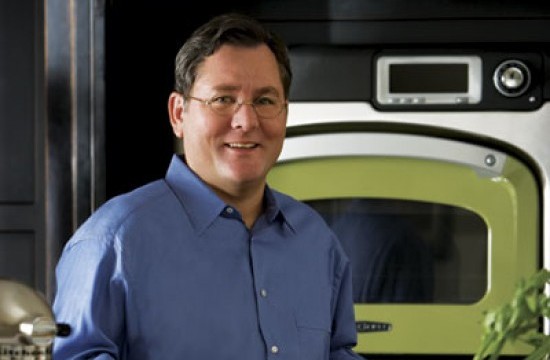 Charlie Trotter's wife Rochelle recently sat down with DNA Info and opened up about her final few moments with her late husband. Along with news of the forthcoming Charlie Trotter Culinary Education Foundation, she revealed that the details of his funeral were actually planned by Charlie himself — from his wish to be cremated to the champagne and canape reception afterward.
She remembers the last time they saw each other, seemingly with fondness:
The details of Nov. 5, the day he died, and Halloween morning, the last time they saw each other, still play out vividly for her.

On Oct. 31, she had an early-morning flight to catch. She was headed to New York to run the marathon. He was asleep in bed. As was her habit, she'd written him a note and left it on the cutting board in the kitchen. She was nearly out the door but at the last minute, turned and ran back upstairs to kiss him.

"I said, 'I love you, crazy man.' He said, 'Go win, champ. I bet a lot of money on you,'" Trotter recalled.

They didn't say "bye" but rather "see you later," another of Rochelle's habits. Charlie Trotter had his own trip planned for that weekend, to speak at a conference in Jackson Hole, Wyo.

Back in Chicago on Nov. 4, Trotter headed straight to her downtown studio to catch up on work. Charlie called her from the airport on his way back. He was tired but happy. He hadn't done an appearance like this "for the better part of a year," she said.

"He said it went really well. He sounded so full of joy," said Trotter, who told him she was staying overnight at her studio to finish her work.

She called him once more that night, but he didn't pick up.

The next morning, his son, Dylan, 22, found him unresponsive at home. He had suffered a stroke as a result of high blood pressure, according to the Cook County Medical Examiner's office. He was 54.

Trotter rushed home in a cab. She recalled screaming hysterically as emergency personnel held her back in the foyer, and again outside as they wheeled him on a stretcher into the ambulance.

"I reached out to touch him and I pulled the cover off a little bit. He just looked so peaceful," she said.
You can read the rest of Rochelle's story here.
[DNA Info h/t Grub Street]
Have a tip we should know? tips@mediaite.com