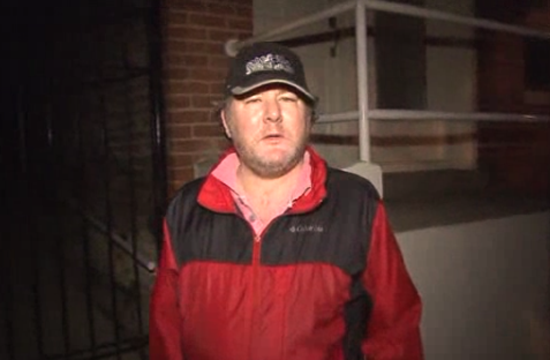 What is going on with Charlie Trotter? Because a group of high school students and their parents are claiming that the famous Chicago chef went ballistic on them after he invited them to host an art show in his now-shuttered restaurant.
According to local station WGNtv, Trotter had invited photography students from Chicago's After School Matters program to use his restaurant as a gallery, which is generally a nice thing for a respected member of the community to do for the youths. (Trotter is also a board member of the organization.) However, when they came to set up, they claim that Trotter began cursing and using gay slurs, demanding that they clean his toilets and at one point asking them to get tattoos of his name. ("It's not a tramp stamp," he allegedly assured a student.)
Then he asked them to leave the building without allowing them to retrieve their artwork.
"They have electronics in there — three iPads — and all of their photographs, and he will not allow them to retrieve them," a parent told the news crew. "He was screaming, he was using expletives."
When asked for a comment by the news crew outside his restaurant, a dazed-looking Trotter wondered aloud whether he should "do an Alec Baldwin," referring to the actor's recent beating of a paparazzo, before wandering back into his restaurant.
We are not making this up. Here is video of everything.
This isn't the first time Trotter's exhibited odd behavior: he threw a tantrum during an auction held at his restaurant, allegedly choked his employees while his restaurant was open, and, according to a Chicagoan, did this:
@nickkokonas Oy. He appears drunk or drugged. Friends went the last night. At first he was hitting on them, then rude & rushed them out!

— Sean Blitzstein (@SBlitzstein) August 30, 2013
[H/t Nick Kokonas]
RELATED:
Charlie Trotter Fondly Recalls The Time He Strangled Graham Elliot
Charlie Trotter Freaks Out At His Shuttered Restaurant Auction
Charlie Trotter Bows Out Of The Restaurant Biz, Reveals Ringing Ron Paul Endorsement
Have a tip we should know? tips@mediaite.com