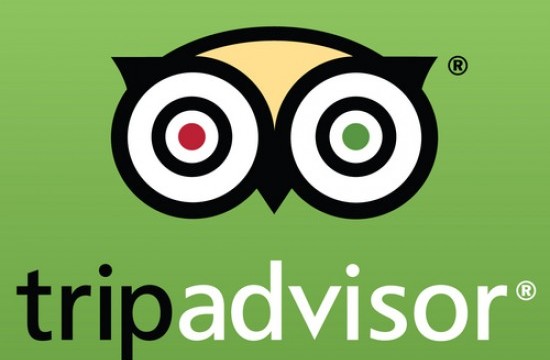 Once upon a time, a customer was unsatisfied with his meal at The Bladebone Inn, a widely-respected pub in Reading, England. Believing in his freedom of speech, he went on TripAdvisor.com to air his grievances with the establishment under the pseudonym "Sinsand," and bashed the restaurant for "aweful [sic] food and dire complaint handling": tough ribs that he left half-unfinished, a "rude waiter" who had the audacity to comp their meal and ask them to leave, and no one who would listen to his complaints!
Of course, he decided to leave some constructive criticism:
Train your staff to put the customer first and not make mountains out of mole hills
Only ask how the food is if you are going to take action and feedback – otherwise don't bother
Empathise with your customer who after all probably isn't trying to cheat you – don't argue
With this in mind, a small gesture, bit off the bill, drink, free dessert etc. goes a long, long way
What Sinsand didn't expect, however, was that the restaurant's chef Kiren Puri would respond — and that his response, so awesomely methodical and thorough, would go viral in England. "I am a believer that these sites offer a communal platform to share experiences on, that enable us all to eat, drink and sleep better, and that can't be a bad thing," Puri, a Michelin-trained chef, told Sinsand in the first response he'd ever left on the site. "Unfortunately, there are a small minority of people that use these sites for ulterior and more sinister motives and these people, like yourself, are a disease upon our wonderful industry, and it must be addressed."
He goes on to refute the complaint, point by point:
All plates that return to the kitchen unfinished are kept for either my or the head chef's inspection. We both inspected what was left on your two plates (one plate was completely clear, whilst the other had the most miniscule piece of meat left.), the meat was tender and unctuous. We served six other portions that evening to a universal response of 'excellent', although I am open to the suggestion that food fairies may have bought another one into the building and replaced the one on your plate as a personal slight against you. Naughty fairies!

You falsely claim that half was left. Now I think someone has a little problem here telling the truth. I saw the plate, and our cctv shows that next to nothing was left, I would be more than happy to show you these images if your memory is hazy. Your parents seemed like lovely people, I'll bet that they taught you better than that.
But what about the rude waiter?
The rude and incompetent waiter you speak off was me. I am the chef/patron and the business owner. I know, even I struggle to believe that sometimes!
Or the fact that they so graciously left money, even though they were comped?
You state that you left money to cover one meal and drinks. It did not cover that. The money was dispatched into the Air Ambulance charity box. If that is the value that you put on a meal in my restaurant, I would rather not have it.
And as to the idea that those customers were experts in the world of fine dining:
You claim to be foodies. I have never met a self professed foodie start his meal with a bowl of chips.
The review itself has to be read in its entirety to be fully appreciated for the magnum opus of angry chef responses that it truly is. (If you doubt that this is resonating with people, just look up #bowlofchips on Twitter.)
[TripAdvisor h/t Deborah Wood]
RELATED:
L.A. Chef Sang Yoon Politely Slams Complaining Yelper Via Email
Dear Yelpers: Chris Kostow Is Not Racist, Thank You Very Much
LA Restaurant Owners Pile on Yelp! for Letting Reviewers Call Them 'Nazis'
Have a tip we should know? tips@mediaite.com