Chef Injuries: Mark Peel Reveals the Systematic Body Breakdown of a Line Cook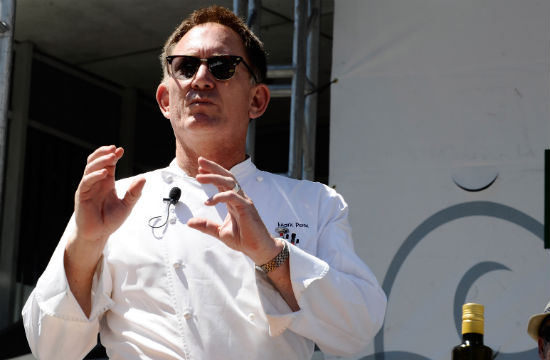 With crippling culinary school costs at the forefront of It's Hard Out Here For A Chef discourse, that other crippling toll becoming a chef leaves is oft forgotten. Like, for example, the effects standing on your feet for twelve hours a day, six days a week, performing the same repetitive motions over and over again takes on your musculoskeletal structure. Mark Peel, of The Former Mr. Nancy Silverton fame, who served stints at Ma Maison, Michael's, Chez Panisse, Spago, and Chinois, before spending almost two decades alongside Nancy at Campanille, spoke to The New York Times about the injuries he's sustained as a result of a professional chef's pace:
Those 41 years in the kitchen have brought him considerable fame: Campanile won the James Beard award as outstanding restaurant in the United States in 2001. They have also brought him carpal tunnel syndrome in both wrists and thoracic outlet syndrome in his shoulders, resulting from repetitive stirring, fine knife movements and heavy lifting. He has a bone spur on one foot and a cyst between toes of the other from constantly standing. He has had three hernia operations and lives with a chronically sore back.
The Times also spoke to other aging chefs about the inevitable end to their line careers, as well as to younger cooks about how they plan for the future, when their bodies can no longer take the toll of working in a restaurant every day. You can read the piece in its entirety here. And then maybe go do some yoga.
Have a tip we should know? tips@mediaite.com