Chef Who Made Dismissive Comments About Sandy Hook Shooting Closes Restaurant After Receiving Threats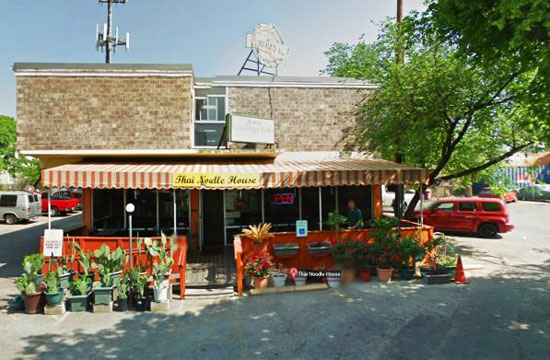 After making angry, dismissive comments on his Facebook page about the victims of the recent Sandy Hook shooting, the owner of an Austin noodle house (who may be its chef) has closed his restaurant, claiming that he'd received dozens of threats and harassing calls for his comments.
On the day the shootings occurred, Eddie Nimibutr, the owner of Thai Noodle House, took to his Facebook page and vented, which is never a good idea. "I'm failing to give a damn about the CT shooting. I don't care if a bunch of white kids got killed," he wrote. "When kids from minority groups get shot nobody cares." Incidentally, the victims were not all white, but that didn't stop Nimibutr from continuing his rant after he got flooded with angry responses and threats, according to Gawker, who archived the posts after Nimibutr deleted them. While he claimed that his views were simply an expression of his desire for a stronger mental health care system in the US, he concluded with:
"If you don't like me or my opinions, I suggest you to unfriend me and fuck off. I am pretty much sick of some people telling me what to think, how to think, or how to feel today, and if you don't like my foods, fuck off and eat someplace else."
That (obviously) failed to stop people from posting negative comments on his Yelp page, starting a Facebook page entitled "Boycott Thai Noodle House and Demand Apology from Eddie Nimibutr", filling his inbox with calls and threats, and pushing the story viral. Nimibutr has closed his restaurant and offered a semi-apology to local station KEYETV. 
"It was a bad response, I shouldn't have said it in those words," he admitted, adding that "maybe it was a little insensitive to write something like that, right that day the day of the shooting." However, in his opinion, "looking back at it, it was better to say something than to be silent." We have no idea what that is supposed to mean, which is why it's probably a good idea for him to keep his restaurant closed for now.
Have a tip we should know? tips@mediaite.com