Unemployed Chef/Aspiring DJ Wins $4300 Betting on 7-1 Germany/Brazil World Cup Match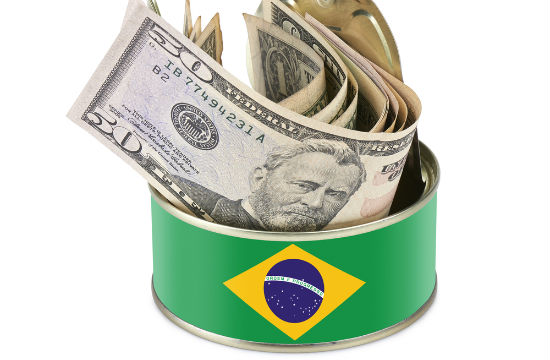 Move over Potato Salad Kickstarter guy; there's a more unlikely financial success story than yours taking over the interwebs today. An unemployed chef in East London bet £5 on Germany besting Brazil 7-1 in the World Cup Match spanking heard 'round the world this week with 500 to 1 odds. The return on his investment was £2500, or nearly $4300.
Said chef John Moore to the Daily Mail:
"I had this premonition the day before and had the number one and seven in my head. There was a lot of signs, I remember looking at the clock and the time being 17:17.

"[Also], we live in a block of flats and someone had put a note through the door saying we had a package to collect from the front desk – but they had put number 71 on the slip, not our flat number.

"I like putting bets on big scores and this whole tournament I have been trying for 4-2s and 3-2s but I never thought the one I'd get would be Germany 7 – Brazil 1.

But when I saw the odds of 500-1 I thought 'why not?'. I knew Brazil didn't have Diego Costa and Neymar was out — I thought it was worth a punt."
Yeah, we don't know what most of those words mean either, but we're charmed that he's investing some of his winnings into opening a food truck. We're less charmed that the other part is being invested in DJ equipment. There's only space for one DJing chef in the world, and the chef is DJ Hubert Keller.
[Daily Mail h/t Eater]
Have a tip we should know? tips@mediaite.com