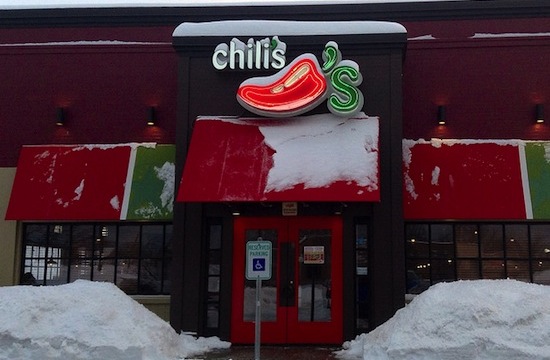 Another day, another weirdness of publicity. This time, it's with Chili's and the controversial National Autism Association.
Nearly 1,200 Chili's restaurants will donate 10 percent of customers' checks to the National Autism Association on April 7, in honor of National Autism Awareness Month, reports Busines Insider. The problem: the charity is staunchly anti-vaccinations, buying into that "oh yeah vaccines and the shots that make sure we don't die make kids autistic" hype. Blerg. And it even funds a website called "Age of Autism," which states "Yes, Vaccines Cause Autism." Erm ….
So naturally, Chili's is backing up and saying it's only trying to raise awareness:
At Chili's Grill & Bar, we're about making every guest feel special and pride ourselves in giving back to our communities. When choosing a charitable partner for our Give Back Events, both locally and nationally, we are committed to supporting organizations dedicated to helping children and their families. The intent of this fundraiser was not to express a view on this matter, but rather to support the families affected by autism. Our choice to partner with the National Autism Association was based on the percentage of donations that would go directly to providing financial assistance to families and supporting programs that aid the development and safety of children with autism.
But uh, if you don't want to make a statement on the issue, maybe don't give them money. Just saying.
RELATED:
WATCH: Honey Maid Takes 'Wholesome' Campaign Haters To Task, With Crafts
Last Call: Chili's Baby Back Rib Jingle Singer Gets A BBQ-Themed Funeral
Paula Deen Hasn't Distributed Funds from Her Women's Charity Since 2013
Have a tip we should know? tips@mediaite.com