Chris Cosentino Reveals Why He Donated Double His Winnings To The Michael J. Fox Foundation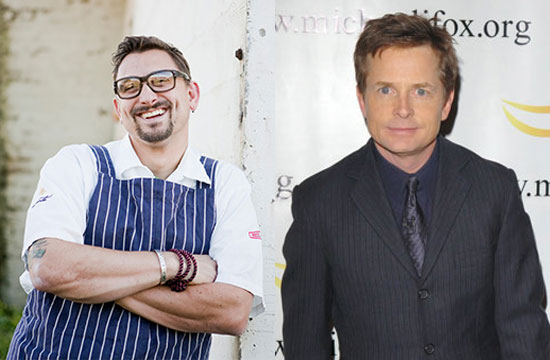 Though we gave him Larry David-esque amounts of doubt when he announced that he was breaking his TV ban to go on Top Chef Masters, we have to hand it to Chris Cosentino — not only for his deserved win on the show, but also for his legitimate reasons for going on in the first place. Thanks to his Quickfire wins, his new title of "The Greatest Top Chef Master In History", and an anonymous donor who matched his winnings, Cosentino donated $282,000 to the Michael J. Fox Foundation for Parkinsons Research.
"The whole reason I did Top Chef Masters was for the charity," he told SF Weekly in an interview. "If you're going to stick your neck out that far, you have to do it for something that really means something to you."
And why stick his neck out into the weird world of reality television? For Cosentino, it was because of a family member who battled the disease for 30 years. "When my uncle died from Parkinson's two years ago, he donated his brain for research, and I really wanted to make sure that it was going to be used in the right way, that it was actually going to be used for research into that disability."
In addition to feeling like an utter champ with karma points, Cosentino also got to talk to Marty McFly. Winning!
Cosentino, however, doesn't see things in those terms. "No one's charity was bad. It was about showing that the charities are there and they need help. That, to me, is what it's all about."
[SFWeekly]
Have a tip we should know? tips@mediaite.com