Costco Will Close for Thanksgiving: Employees 'Deserve…to Spend Thanksgiving with Their Families'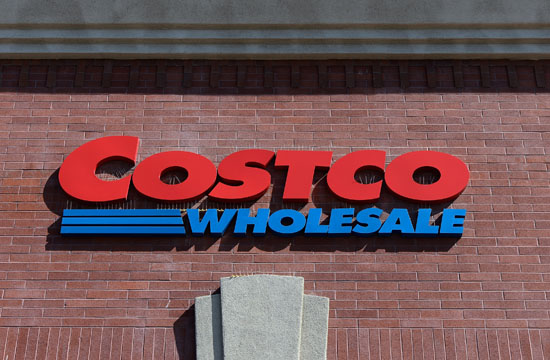 Bucking the incredibly lucrative trend for retailers to stay open during Thanksgiving, bulk food utopia Costco has announced that they would stay closed during the holiday, which is seriously blowing our minds with its lunacy.
According to the Huffington Post, Costco is trying out this weird, newfangled idea of giving their workers time off on a national holiday. Why, you ask? Why not squeeze an extra shopping day out of the holiday season? Why deprive America of a 300-pack of paper napkins and a sack of dried cranberries on the day that people need it most? Why, why, why?!
"Our employees work especially hard during the holiday season, and we simply believe that they deserve the opportunity to spend Thanksgiving with their families," Paul Latham, the company's vice president for membership and marketing, wrote in an email to The Huffington Post. "Nothing more complicated than that."
Oh, this is preposterous, Paul Latham. Costco believes that Thanksgiving is a time for people to rest and give thanks for simple blessings in their lives like families and friends? Psh. That's so silly. Almost as silly as paying employees competitive wages and providing 401ks. Costco, you jokers.
Costco joins a handful of soft-hearted companies, such as BJ's Wholesale Club and Nordstrom, in closing for Thanksgiving. Wal-Mart, Target, KMart, and Best Buy will be open on America's Day of Gratitude and Plenty MEGA BLACK FRIDAY SALES BUY BUY BUY BUYBUYBUYBUYUYUUYBBBBBBBBbbbbbbbbbbbb *passes out*.
RELATED:
Welcome to Turkopolis, Population: Twitter
Turkey Testicle Festival Is Officially The Worst Thanksgiving Tradition
Chef Ming Tsai Ironically Attends Presidential Turkey Pardon Ceremony
Have a tip we should know? tips@mediaite.com