Dairy Queen Insults Staten Island by Forgetting They're Part of New York City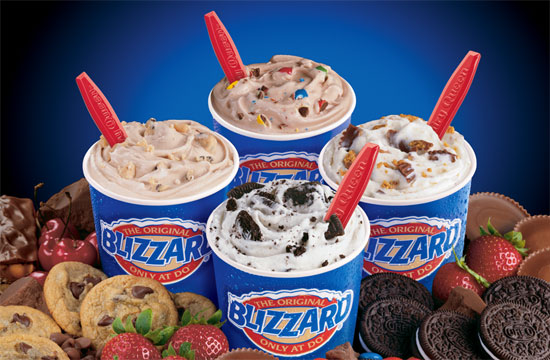 For months, rumors and reports proliferated about a mythical Dairy Queen opening in New York City, which has absolutely no Dairy Queens. (Not even in Queens!) Finally, this morning, Dairy Queen made a grand proclamation, announcing in a press release "its official entry into New York City"!
Yes! The Big Apple! The City That Never Sleeps! The land of Brooklyn, Queens, Manhattan, The Bronx, and Totally Not Staten Island!
See, Staten Island has a Dairy Queen. But to get to the Staten Island Dairy Queen, one has to take a ferry, and that takes tiiiiiiiime, and really, no one wants to go to Staten Island for the sake of an Orange Julius. It's an embarrassment to Berkshire-Hathaway, the parent company of the "Dairy Queen System" — and so they just decided to ignore Staten Island altogether in their grand announcement.
Everyone else might rejoice over a two-level, 2500-square foot Dairy Queen coming to 54 West 14th Street in the spring. But Staten Island Live is tired of being ignored, as their lede claims:
Dairy Queen has joined a long list of groups that somehow have forgotten that Staten Island is part of New York City even though borough residents spend their hard earned dollars at the company's restaurant in St. George.

A news release put out on Tuesday by Dairy Queen to promote a DQ Grill & Chill scheduled to open in Manhattan later this spring lists the restaurant as the first location from its chain in New York City. Meanwhile, Staten Island commuters and visitors from all over the world patronize a DQ Grill & Chill in the St. George Terminal.
Whatever, Staten Island.  
RELATED:
WATCH: Jon Stewart Gets So Fired Up in De Blasio Fork Rant, He Calls the Mayor a Pizza
US Congressman Allegedly Caught Having Sex in Brooklyn Bar; Makes Bar Famous
Drew Nieporent: Hurricane Sandy's Effect On His Restaurant Empire 'Almost Worse' Than 9/11
Have a tip we should know? tips@mediaite.com