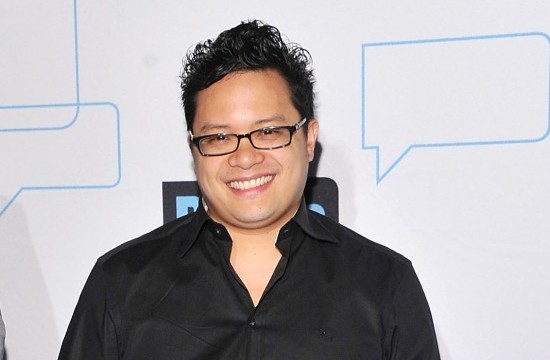 Poor Dale Talde. All the dude wants to do is cook his food and eat healthy the rest of the time. But nope. As he confesses to Grub Street's New York Diet, he'll never stop being paranoid about the quality of his offerings, so he constantly keeps testing new menu items for his two operations, Talde and the new Pork Slope. "But man," he sighs, "after you open a restaurant, you realize you're two full pant sizes up and you look like you got stung by a hive of bees."
You would too, if you ate the following in one day, in the following order — remember, this is one day in the life of Dale Talde:
scrambled eggs with hot dogs (the greatest food ever, Talde, don't hate)
Red Bull
"Shaved ice with Cap'n Crunch and candied coconut and some fresh fruit"
four types of chocolate pudding, topped with peanut-butter Rice Krispy treats, bacon and banana (rejected dessert)
chicken curry
barbecued chicken
Italian beef
a burger
pulled pork
half rack of ribs
tater tots
onion strings
chili
And then there's the problem of restaurant friends shoving poutine in your face when you least expect it:
We're friends with the staff, so we ordered and waited, but then a big bag came out with, like, poutine, smoked meat, and coleslaw. I was like, Oh my God, but I just said thank you. We took it back to the apartment, and I still wasn't hungry, but when something like that is sitting in front of you, you're just going to eat it. The Bears game was on and, you know, three hours later, the food just slowly disappeared. I don't know what they do with the fries, but they are amazing.
Excuse us, we need to drink some kale juice after reading this.
Have a tip we should know? [email protected]