Danny Meyer Is Totes Cool With Chipotle, Starbucks, and In-N-Out; Doesn't Get McDonald's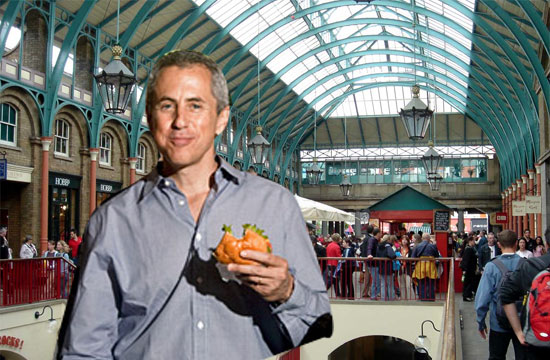 Pioneering that fast food revolution, we suppose. (Wait, we said that about Roy Choi and Daniel Patterson — scratch that.) How about pioneering that burger life?
In a Buzzfeed interview that reads exactly as expected, Shake Shack's CEO (and recent bazillionaire) Danny Meyer shared exactly how chill he is with his competition. Chipotle? "Inspiring." In-N-Out? "I'm always happy when I go there." Starbucks? "A way of life." (Come on, did you really expect him to trash anyone?) Says Meyer, his competitors like In-N-Out and Five Guys, but even companies like Whole Foods are examples of "successful chains that speak to consumers, care about their communities, care for their employees, and make money for their shareholders." (Oh right, those shareholders!)
Oh right, but there is one company that Meyer is cool in putting the sly backhanded compliment on — McDonald's.
… I do not know enough about the McDonald's customer — my guess is that 99.9% of McDonald's customers are absolutely delighted with what McDonald's is serving. If they wanted something different, perhaps they would be eating somewhere else.
Not at Shake Shack, we say! But even then Meyer throws the struggling chain a bone:
Let's put it this way: If you were a startup and you achieved the size of McDonald's, you'd be pretty thrilled if you had that many customers and that much profit, however you got there. I think that what they're doing has nothing to do with the food movement, and has everything to do with activist investors; they have their own demands. It is really enviable to be that size and tough to be that size.
Alright, alright.
Oh, and New York Shake Shackers take note — Meyer also says the renovations on the flagship Madison Square Park Shake Shack aren't done yet because this winter will haunt us forever.
[Buzzfeed]
Have a tip we should know? tips@mediaite.com