David Chang Officially Becomes Aspirational Success Story after Being Profiled in Business Book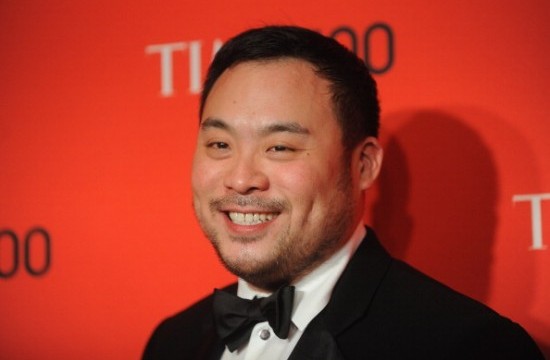 The 21st-century barometer of success is not in the accumulation of wealth, nor in the notoriety of one's personality, but in whether your life has been successful enough to be analyzed to death by someone who really, really wants to be Malcolm Gladwell. By this metric, David Chang has now become Successful. (International restaurant empire? What? Small potatoes.)
Observe this glowing profile of Chang from the new book Zoom: Surprising Ways to Supercharge Your Career, excerpted from TIME Magazine, which turns Chang's success into a soothing, reassuring tale that yes, everyone who buys this book can one day become an iconoclastic chef with a singularly unique background that changed dining in America forever. Everyone.
Whatever Momofuku's ultimate goal as a business, its steward just wants to cook good food. Chang is so in love with what he's doing that he doesn't need to waste his time with much else. It's a privilege and an achievement. Kevin Feige, head of Marvel Studios and another person profiled in Zoom, says of his job, "I'm certainly glad I have been able to fulfill a promise to my 12-year-old self." That's just what Chang did. He eagerly anticipated eating noodles with his father as a little boy, and he followed through, and now he's cooking noodles for people all over the world.
The authors of this book are also the people responsible for FORTUNE Magazine's annual "40 Under 40" list, which Chang's appeared on before. (He's 38.) So read this profile and keep reassuring yourself that you're gonna make it, you special snowflake.
[TIME]
RELATED:
Gabrielle Hamilton: 'I Can't Stand How These Days Everyone Writes a Book'
Jamie Oliver Week: Calls British Chefs 'Lazy,' Offers Free Copies of His Cookbook to Every UK Library
This Is The First Book That 38-Year-Old Jamie Oliver Has Ever Read
Have a tip we should know? tips@mediaite.com