Del Frisco's Made a Hillary Clinton Burger- But The Ingredients Are Classified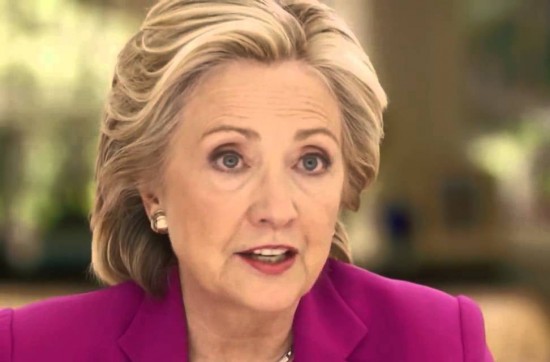 Food and restaurants have become a major focal point of the 2016 election. For weeks, everyone focused on what John Kasich was eating and how he was eating it. His chowing down on sandwiches in the Bronx got way more coverage than any of his policies, because let's be real- they were never going to come into play. Donald Trump has posted photos with burrito bowls on Cinco de Mayo, made it known that he likes his steaks well-done, gotten himself banned from a Louisville, KY steakhouse (though the ban was unrelated to his preferences), been punched in the face on a donut, and had the world's most disgusting combination beverage/food item (the Trumptini) come back into play at one of his hotels. There's a lot more where that came from too.
Now that we're down to two presumptive candidates, regional chain Del Frisco's is getting in on the action, according to Eater. They are now serving both "The Donald" and "The Hillary."
"The Donald" is described as "double well-done patties, aged cheddar, bibb lettuce, and heirloom tomato served with frites. It's sooo yuge, it makes your hands look small."
According to the picture pinned to Eater, the Hillary is…wait, they won't tell you. The description says, "I'm sorry, These ingredients are classified. To find out what is actually in the burger, email our private server at TheHillary@dfrg.com and we'll let you in on the big secret." Of course, we e-mailed. Here's what we got back:
The Truth Revealed.

You're now receiving details from the Del Frisco's Grille private server. Don't worry; this isn't a threat to national security.

No secrets here – lamb is Hillary's favorite meat. Enjoy a handcrafted Del Frisco's Grille Lamb Burger with roasted tomato, fresh arugula, and house-made tzatziki sauce. We listened to the warnings and haven't forgotten the side of hot sauce – Hillary puts it on everything.

Enjoy it. Because the election should at least taste good.

*No need to further communicate with this email address – our private server is busy making burgers.
It actually sounds pretty good.
[H/T Eater]
–
Have a tip we should know? tips@mediaite.com