Del Posto Perfects The Elusive Gluten-Free Pasta By Using Thomas Keller's Flour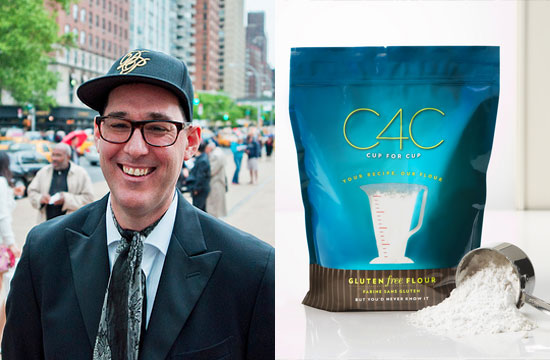 In a move sure to stun celiacs and possibly make a lot of money, Mark Ladner recently announced that Del Posto had pulled off the impossible and perfected gluten-free pasta. He's so confident in the recipe, in fact, that he's offering it as a substitution on any pasta course, should a rogue diner with a gluten intolerance so request it. In fact, the Batali-Bastianich restaurant was so sure that its pasta was sooooo close to the real thing, it invited Serious Eats editor and punctuation vehicle J. Kenji López-Alt to do a blind taste test. The result was apparent with the first pasta, a "free-form" raviolo: "The first plate, the one I'd scarfed down without breathing, was definitely the gluten-free version, but it was only after tasting the second that I realized it. It had been missing the ever-so-slight chew and tug, the minute stretch of a truly great pasta."
We're stunned, because gluten-free pasta famously sucks. (What the hell is quinoa flour? We ask rhetorically.) Of course, Mark Ladner's a super talented chef — beloved by the Times! Begrudgingly accepted by the Michelin Guide! — so naturally, he might have applied his genius brain to the issue, tinkering with ratios of quinoa and rice flour to corn and potatoes.
Actually, he admitted, he let a higher power do the tinkering for him:
"We're actually just using straight-up Thomas Keller's Cup 4 Cup blend," says Mark. The gluten-free flour substitute was introduced to the market in 2011 and has been widely praised for its ability to replace flour in a wide variety of recipes. "We tested our own recipes for a long time, but when we tried out the Cup 4 Cup, it just worked."
Hey, if it works, it works — it might be a gluten-free tendril of the massive Keller Conspiracy to Take Over The Culinary World, but apparently Cup 4 Cup is the closest thing to real flour a celiac can ever ingest. No shame, Ladner.
RELATED POSTS:
Jamie Oliver's Restaurant Nearly Kills Woman With Gluten
WATCH: Model Karlie Kloss Bakes Gluten-Free Cookies In Spandex With Christina Tosi And Danny Bowein
Follow Tina Nguyen on Twitter @Tina_Nguyen
Have a tip we should know? tips@mediaite.com