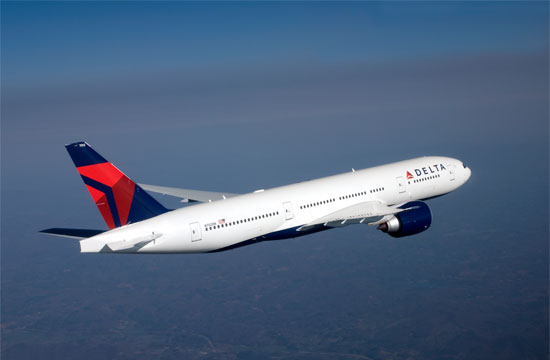 With yesterday's launch of Delta's newest promotion aimed at food obsessives, a "Cabin Pressure Cook-Off" featuring Hugh Acheson, Kelly English, George Mendes, and Linton Hopkins, it's worth looking into the long, long history of how Delta manages to promote brand synergy with American Express Publishing (the brand behind Food and Wine magazine), and still manage to have such bland food on their planes. (Amirite?)
The New York Times delved into the sausage-making behind events like the Aspen Food and Wine Festival (sponsored by Delta), Food and Wine's Best New Chefs (sponsored by Delta), and the Cabin Pressure Cookoff (sponsored by Delta, but this time, it's pretty self-evident and makes branding sense):
The challenges will be filmed as three episodes, while a fourth episode will feature the winning chef visiting Delta's test kitchen in Atlanta. The winning chef will join Delta's culinary team: Michelle Bernstein of Michy's in Miami; Michael Chiarello of Bottega in Napa Valley and Coqueta in San Francisco; and Andrea Robinson, a master sommelier. The three help Delta create food and wine offerings for long-haul business-class passengers on select routes, like transcontinental flights and service to Latin America and Japan. Joanne Smith, Delta's senior vice president for in-flight service, said the winning chef could design menus for business-class passengers on trans-Atlantic flights.
(Oh. That's why economy class passengers have to eat "chicken patty sandwiches," aka "old floppy disks covered in breadcrumbs.")
In the past, Delta and American Express have also partnered on credit cards, promotions, and in-flight magazines, but have now really begun chasing after the Celebrity Chef Cultural Zeitgeist: episodes of the Cabin Pressure Cookoff will be available online and as part of Delta's in-flight programming, meaning that the Hughnibrow will be soaring through the skies with you, inescapable in its ubiquity.
[NYT]
RELATED:
Anthony Bourdain Chronicles Existential Drama Of Flight Delay After Passenger Poops His Pants
So You Wanna Be A Celebrity Chef?
Last Call: Needles Found In Delta Airline Sandwiches
Have a tip we should know? tips@mediaite.com