Divorce Drama: Marco Pierre White's Ex Wife Claims He's Hiding Assets; He Claims He Lost Them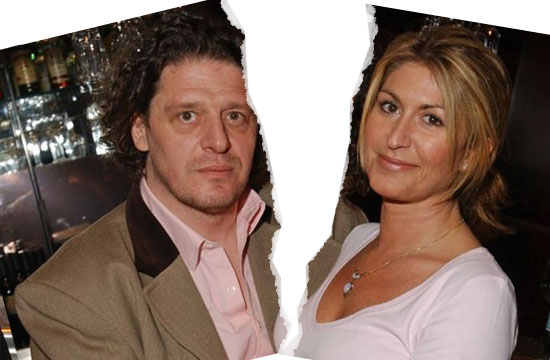 Why are celebrity divorces filled with so much drama? Why are all divorces filled with so much drama? (We're young. We hardly know what it's like to have the foundations of daily existence and future plans ripped from one's heart.) With that caveat in mind, let's ogle over Marco Pierre White's latest divorce drama with his ex-wife and business partners!
The divorce court reporters at The Daily Mail write that Mati Conjero, White's former wife, claims that he knowingly concealed assets from her during their divorce — namely, a £174,000 stake in a pub called the Yew Tree Inn — and wants that accounted for in her settlement. This wouldn't be a problem, except for the part where Marco Pierre White filed a claim saying he was cheated out of that stake in that restaurant, too.
"His former business partners' QC Max Mallin said: 'You instructed everybody to hold off [granting you the shares] pending the outcome of your divorce.'

But White refuted that, according to the Independent, saying: 'Why would I do that? My wife's law firms were Withers and they are quite shrewd… My name was above the door, there were [my] artworks on the walls, I had 38 per cent.

'I had nothing to hide… I would not try to deceive my wife'."
For more rubbernecking, check out the rest of The Daily Mail's coverage, which includes tidbits like the time White's ex-wife smashed a child's scooter through his windshied and painted blood-red graffiti on the walls! Isn't celebrity culture great?
[The Daily Mail, h/t Eater]
Have a tip we should know? tips@mediaite.com