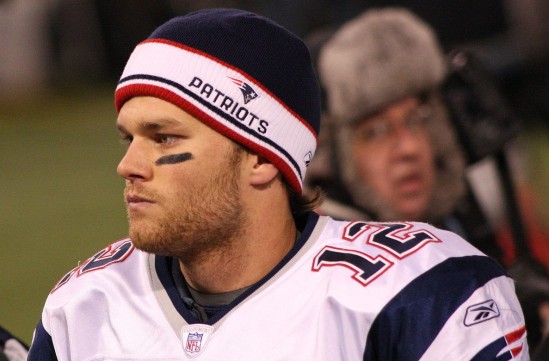 You know those things that you keep in your kitchen, and they're full of recipes, and bound with front and back covers, and sometimes they're written by celebrities, and generally cost somewhere in the range of $20? What are they called again? Oh right, cookbooks. Tom Brady has written one, and it has 89 recipes, but he's calling it a nutrition manual and it costs $200 because it's made out of solid gold!
CORRECTION: We have learned that Tom Brady's cookbook, sorry, nutrition manual is not in fact made of gold. It does cost $200 though, and you can't even get it at this point because it's completely sold out. According to Brady's website, the limited-edition book is a "living document," which at first we thought meant it could walk and talk and help out around the house, making it a worthy investment- a bargain even! Really, it means that the cookbook nutrition manual is designed to be "modified and expanded over time using its unique screw post binding," so for your $200 investment you actually get to do some manual labor.
The content apparently so valuable that you literally cannot see one bit of it without buying the book; in the preview images, the recipes are blurred out. We do know that there are recipes for avocado ice cream and sweet potato gnocchi. For reference, here's what it looks like when you do a free Google search for avocado ice cream: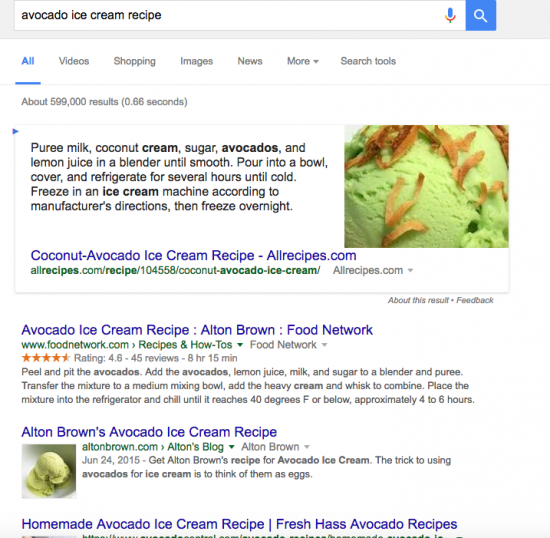 But is is probably different because, like, it's Tom Brady! And he like, gets nutrition.
The books will be restocked in early June. Every book is also final sale, so once you've realized your disastrous error in judgment, there's no recourse. Your $200 cookbook nutrition manual mistake will sit on your shelf staring at you for all eternity, probably next to Gisele's $700 coffee table book because ugh, you'll never learn!
Related:
Is Gwyneth Paltrow Attempting to Incite Violence With Her New Book?
Is it Inconceivable That Gwyneth Paltrow Would Die on Food Stamps?
[image via Wikimedia Commons]
–
Have a tip we should know? tips@mediaite.com