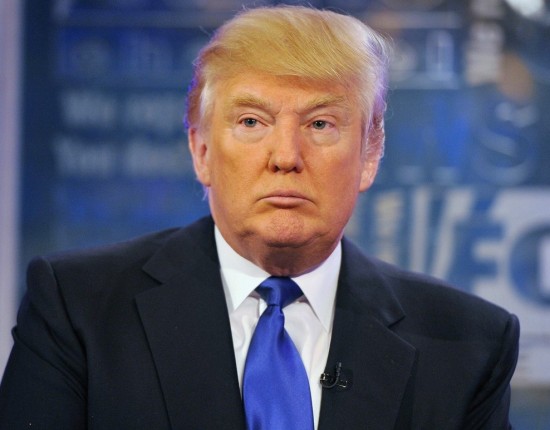 You know when you have food, and it's delicious and it's expensive, and you're like "this would be much better if I doused it with liquid?" No?
Us either. But that's exactly what Donald Trump does to caviar with his Trumptini.
This week, the investigative journalists at The Guardian went to try it out for themselves. The drink, which is served at The Fusion lounge at the Trump International Beach Resort in Miami Beach "blends Bacardi Limon rum, Cointreau, fresh lemon and a splash of cranberry juice served in a Rokz salt-rimmed martini glass, with a scoop of premium red Atlantic salmon caviar as its crowning glory."
Caviar is delicious, and it's expensive, and it's fun to have some when you're celebrating. What ruins the caviar is covering it in rum, liqueur, and juice. That's disgusting. Really, though. And, once you've paid sales tax and a mandatory gratuity, it's costing you upwards of $18 to consume this absolute monstrosity.
None of this is surprising. Trump's awful, horrendous, disastrous taste in food is well-documented. He's also a famous teetotaler so he's never tried the drink for himself.
Frantz Fiefie, who has been the head barman at the Trump International for 12 years says, "With the election coming up I think the Trumptini is about to make a comeback."
That said, if someone ever takes you out on a date and orders you one, run. Your date probably likes well-done steaks, too.
Related:
Donald Trump's 700 Acre Lie About His Wine and Other Food-Related Untruths
Anthony Bourdain Wants to Have Dinner With Donald Trump
–
Have a tip we should know? tips@mediaite.com