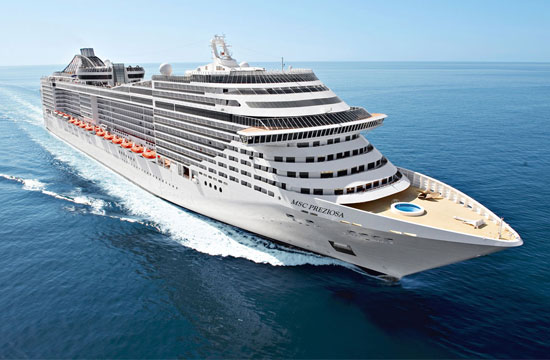 Margaritas. Swimming pools. Disney characters. Entertainment. Ironic despair. What more could you possibly want from a cruise ship experience? If the answer was "access to all your favorite Eataly products," then you're a total foodie.
Yes, Mario Batali and the Bastianich Family have put their beloved cash cow to sea, and will open an 80-seat Eataly restaurant on MSC Cruises' new Mediterranean-bound ship MSC Preziosa, which will go on its maiden voyage in March. (They will not, however, have a hand in the actual menu.) But while the concept of a high-quality Italian restaurant on the open water may be sensible — indeed, even desireable — what doesn't make sense is the addition of an actual Eataly store.
The restaurant space will also include aisles of the same Italian products, like olive oil, aged balsamics, dried pasta, artisanal sweets, and wines, found at Eataly restaurants in Italy, Japan, and the U.S.
Sure, it might be better to have an Eataly on a boat (no one has to pay taxes!), but we thought the point of going on a Mediterranean cruise was to disembark at beautiful little Italian seaports, browse through dingy little turisti shops and incoherently haggle over wine prices with a Sicilian who might or might not make a living from ripping off americani stupidi. We mean, some of our fondest Italian memories involve biting into a glistening ball of mozzarella bufala and finding that it was full of trash.
That darn Batali-Bastianich Hospitality group, always applying corporate standards to everything. On the plus side, it's easier to get wasted on a cruise ship!
Have a tip we should know? tips@mediaite.com