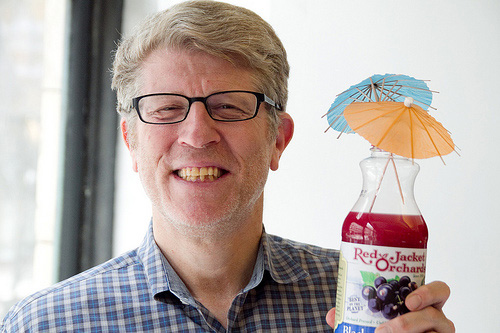 Remember Serious Eats? It was one of New York's best early dining resource for sweets, cheap and multiethnic eats, and pizza knowledge, before all its writers moved on, and the multifaceted site refocused with a national focus and recipe development, divesting some of its best features to social media last year? It's been acquired one year too late, along with underrated, unchanged, regional food guide Roadfood, to Seattle-based Fexy Media for a number under $40MM.
Cliff Sharples, a co-chairman of Fexy, said that the company planned to expand the audience for the two sites. Mr. Sharples founded Fexy in 2014 with his wife, Lisa, a former president of Allrecipes.com, and a third partner, Ben Sternberg. (In the 1990s, the Sharpleses were behind a venture called Garden.com.)

These acquisitions are part of Fexy's broader strategy of becoming a force in the world of digital food media.

Mr. Sharples declined to provide financial details on the deals. Money for the purchases of Serious Eats and Roadfood came from a $40 million fund that Fexy had previously raised with Tritium Partners in Austin, Tex.
Serious Eats founder Ed Levine, who was told he was crazy eight years ago for starting the site which he said has since reached an audience of 6MM monthly readers, yesterday announced what the sale means for readers, including a site redesign, improved navigation, higher quality photography and a new video series, but still no return to the content that defined the site's first seven years.
Have a tip we should know? tips@mediaite.com