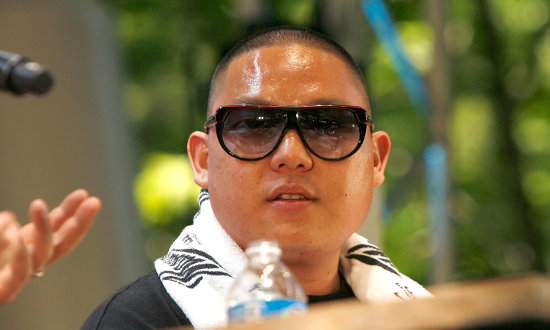 Marcus Samuelsson may be done talking about Eddie Huang's op-ed, but that doesn't mean everyone is. Unfortunately for Huang, he's on the receiving end of more criticism. Journalist, food writer and story editor of the HBO show Treme, Lolis Eric Elie wrote an interesting article arguing that Huang's piece is overly stereotypical.
The problem with the article, says Elie, is that it is too narrow-minded to be considered a proper judgement. The people interviewed don't reflect the diversity of the neighborhood and ignore the influences of its history. Huang's portrayal of Harlem only reflects a segment of its residents, yet he paints the restaurant as offensive to the entire population. The article claims that in a piece dedicated to the "dangers of stereotyping", Huang himself has stereotyped the neighborhood, asking his friend, rapper and producer Shiest to judge Red Rooster — a restuarant that "is calculated to be inviting to people who are not necessarily black or tough or hip." Huang's piece only reflects one aspect of the African American experience in America, and therefore he undermines his own argument.
Does Eddie Huang know any black people outside the hip hop community? There are lots of black people who, rightly or wrongly, disdain the hip hop aesthetic and the gold teeth, baggy pants, shallow thinking, egocentrism and ghetto glorification that go with it. Were these black people insufficiently authentic to be consulted for Huang's essay? It should be noted that Red Rooster is very near the Studio Museum in Harlem and the Schomburg Center for Research in Black Culture. Would Huang argue that these institutions are out of place because so many members of the hip hop community are uninterested in contemporary art and serious research?
Elie's article implies that Huang cannot speak for the whole of Harlem until he speaks to the whole of Harlem, and that his one-sided perspective and his outsider status result in an article that doesn't reflect the opinions — or even the existence — of a majority of the people it is crusading for.
Looks like this feud isn't quite as finished as everybody thought.
Have a tip we should know? tips@mediaite.com