'Hospitality Included' Has Worked Out for Danny Meyer; Other Restaurants Are Struggling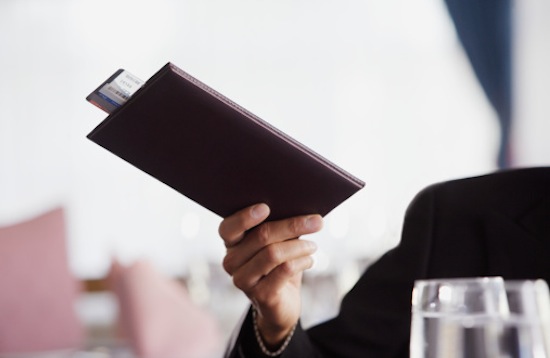 The end of tipping in American restaurants is, quite possibly, nigh. In October of 2015, Danny Meyer announced that he will end tipping at all of his Union Square Hospitality Group restaurants by the end of 2016. Since then, lots of other restaurateurs have fallen in line. Gabriel Stulman is currently testing the policy at Fedora; if it goes well his other restaurants, which include Jeffrey's Grocery and Joseph Leonard will also adopt the policy. Similarly, Tom Colicchio has eliminated tipping during lunch service at Craft and may at some point do the same during dinner as well.
Others are adamantly opposed to the policy. Eric Ripert spoke out against it. He likes the fact that customers have control over their bills, and has said that "only the government benefits from no tipping."
Last week, Meyer was a guest on the  Freakonomics Radio podcast where he discussed the outcome (so far) of the new policy. He began by talking about the problematic American menu structure, saying that it's "false," though "we've been taught to believe that it's real..And so we have been conditioned, after many, many years as consumers, to believe that the $25 chicken entree is $25. And then when we add the tip, we truly feel like it came out of a different pocket, and we don't put that calculus into it."
So, the Podcast asked him how The Modern was doing: "As of today, I have one piece of good news, which is that December of 2015 —where The Modern had instituted hospitality included for five or six weeks at that point — December 2015 was the most profitable December The Modern has ever had. And that was with hospitality included."
It hasn't been that easy everywhere. Today, Grub Street reported that Roman's in Fort Greene has had trouble since instituting "no-tipping." One employee said, "Of course, it's been weirdly emotional and frustrating and anxiety-causing." One employee who had been with the restaurant since it opened quit immediately after they announced the change. Another server followed her.
One reason it's been rough is that servers can no longer choose their shifts to maximize the amount of money earned per hours worked. Anna Dunn, the bartender at Roman's said "I think about how people can't pick up a Friday shift and earn a ton of money to make up for having to take a week off to write." Four hours on Saturday night now means the same thing as four hours during Tuesday lunch. The policy might disincentivize those employees who want to take on the more difficult shifts. "Those people are really vital to a room," said Dunn. "What are they going to do to make the most amount of money in the least amount of hours?"
Things have quieted down at the restaurant since then, but overall it's been rocky and a tough transition. On the other side, was The Modern's best December ever a fluke? Or is it because of hospitality included? We'll have to wait and find out.
Have a tip we should know? tips@mediaite.com