Fed Up With Olympics, London Restaurateur Sends £90,000 Bill To Mayor Boris Johnson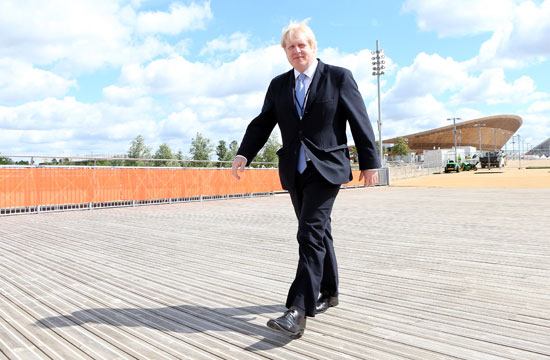 Apparently, the ghost town that is London's restaurant scene today wasn't always like that, and once was a lively world full of hustle and bustle. Then Mayor Boris Johnson told everyone that since the Olympics were coming, the entire city was going to be overrun with hungry tourists, thronging through the streets daily looking for something, anything, to eat, and that therefore the restaurants should prepare themselves for a deluge of money.
But much like a flag-waving con man who sets up ridiculous stunts to gain the townspeople's trust, only to abscond with all their money at the last minute, Johnson's prediction screwed over restaurateurs who spent a considerable amount of money preparing for an influx of extra customers. Some of them are understandably pissed, like Neleen Straus of the South African restaurant High Timber.
"I have hand-delivered a bill for £90,000 to the mayor of London," she wrote in an op-ed at City A.M. "This is – give or take a few hundred pounds – what the Olympic Games have cost me in turnover since they began. And I have asked Boris Johnson to pay the bill personally, not from the seemingly limitless coffers that supported London 2012."
Not even her regular customers are in: fearing that they'd be trampled to death by foreigners, many of the city's workers went on holiday during the Olympics. One accountant told her that 15% of his major firm was on vacation. "There is no-one here. And the heralded influx of tourists didn't land in the City. They travelled east, where the action is."
Fuming that Johnson's attitude screamed "the sky is falling," Strauss assured Johnson that she'd continue to pay the £106,000 taxes on her restaurant, though she wondered "whether there will be a reduction in that amount, given that the City has been closed for business for two weeks."
Have a tip we should know? [email protected]