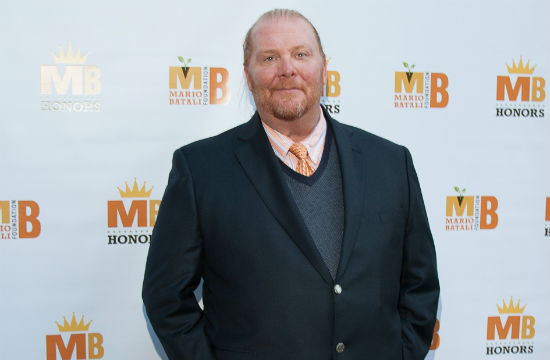 84-year old Doris Diether has been sitting on Community Board 2 since the 1960s, where she acts as, as The New York Times put it, "kind of a one-woman shame squad against crooked landlords, reckless renovators and haughty developers all over the city."
Her current, and probably final target before retirement: Mario Batali's Michelin-starred Babbo in the West Village. She lives right across the street, and a retired gentleman friend of hers named Nuri Akgul lives next door to the restaurant.
His list of complaints against Babbo, as its next-door neighbor, includes:
"…idling limousines; an increase of noisy commercial-grade air conditioners to eight from the Coach House's two; the moving of a loud vent to right beside Mr. Akgul's property after neighbors behind the restaurant complained; a smelly chemical that sprays onto Mr. Akgul's property when Babbo's vents are hosed down to dislodge grease; Babbo's noise-exacerbating failure to break up empty wine bottles before throwing them out; and a breach in the wall of his 1826 home that he attributes to a beam Babbo installed to hold up all those air conditioners."
Doris first opposed the noisy restaurant when it opened in 1998, pointing out that it was in violation of a district code allowing a restaurant to operate on the premises, which had been granted to Coach House, the restaurant previously occupying the space, but had expired in the five years since Coach House closed. In 2002, Babbo was granted a 10-year variance, and now that it, too, has expired, Doris is attempting to block its renewal.
"Chefs pay attention to detail," she insisted. "You can say this chef was inattentive when he lied about when Coach House closed, but I think he was very, very attentive."
The variance renewal goes up to a vote on April 23rd, after which it goes to an appeals board for final ruling. Oddly, in spite of our loyalty to chefs, we're team Little Old Lady and her maybe-boyfriend on this one. You can read more of Doris's story as a professional feuder here. Warning: she's something of a sassbomb.
Have a tip we should know? tips@mediaite.com