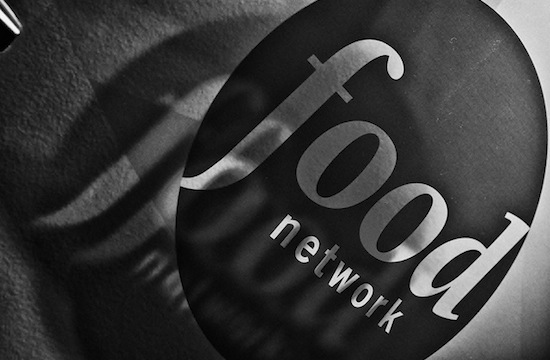 Turns out, the only viewers still willing to watch stale, outdated food TV programming on the Food Network are those anywhere not living in the U.S. of A.
While we were busy doing everything else for Christmas and our yearly "WTF happened again this year?" roundups, a little story flew under the radar about Food Network and its parent company, Scripps Network Interactive. As the companies have found out, international audiences are still digging food TV — and the company is taking that to the bank. The secret: finding local Rachael Ray's, Giada de Laurentiis's and Alton Brown's to make the its programming in faraway places take off. From Variety:
Food Network has a hit in Africa with "Siba's Table," a show hosted by South African chef Siba Mtongana, now a media darling in her home country. Her English-language show happens to be the top-rated program on Food Network's outlet in Poland, Polsat Food, which features its own budding star in Ewa Wachowicz. Wachowicz, discovered by local producers, has connected with viewers through her flair with local specialties.

Food Network's fledgling Russian outlet, which launched in October, has actress Yulia Vysotskaya lined up to host "My Russian Kitchen" next year. The net's Latin American service has a hot property with Brazilian YouTube personality Danielle Noce hosting a Portuguese-language show patterned after her digital channel, I Could Kill for Dessert.
Hot d*mn, we might start watching the Food Network again if we could watch I Could Kill for Dessert! That sounds like the perfect amount of food porn and girlpower combined for us.
"There's no doubt Scripps Networks was incredibly late to the party in expanding overseas compared with other cable congloms," says Variety, but no matter no how because at the end of the day, everyone's gotta eat. Even tired food TV execs.
[Variety]
Have a tip we should know? tips@mediaite.com