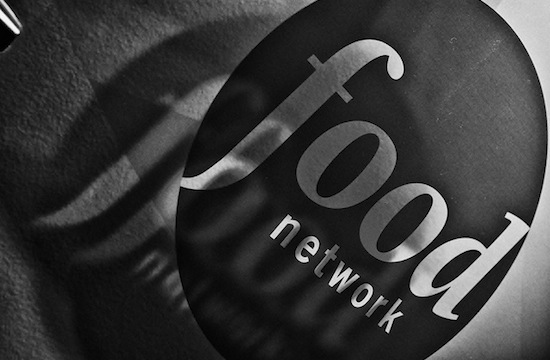 Without the Food Network, born in 1992, we'd never have your Paula Deens, your Guy Fieris, your Anthony Bourdains, your Tom Colicchios. And that would be a very sad world, indeed. And now, we're getting the first look at how the Food Network, in all of its insanity and glory, came to be.
Author of the new book, From Scratch: Inside the Food Network, Allen Salkin shared the typewritten (seriously? in the 90s?) list of original programming concepts for the Food Network. "It's interesting to see how some of these [ideas] did eventually land on the air in some form or the other, and others, justifiably, ended up on the scrap heap of food television history," he writes — which ideas made it to television, and which ones sank before they swam? Our guesses:
Cooking USA: "Different meals from different parts of the USA, along with regional differences in foods (i.e. sugar/humidity; altitude; spices) and how to combine them." Almost like Diners, Drive-Ins and Dives.
Talking About Food: "Larry King [editor's note: HA!] type call-in show where callers and the host dissect the menus at White House dinners, the specials at the fanciest hotels in the world, and the pros and cons of fast food." So in short, all the food news coverage you find on cable news.
Eating While Pregnant: "What should expectant mothers be eating, along with pickles and ice cream at 3 a.m.?" Amazing. In fact, let's put expectant mothers as judges on all the new Food Network shows.
Great Meals from History: "An Alistair Cooks-hosted discussion of the gastrointestinal tendencies of the world's greatest leading figures." ZZZ… excuse us, we dozed off for a second.
You can find the full list here, and make your own educated guesses.
RELATED:
Tonight in Food TV: Elijah Wood Guest Judges Knife Fight
A TV Network Backed Out of A Deal with Art Smith Because He Lost Weight
INTERVIEW: Ilan Hall on How a Goofy, Late-Night Game Turned into A TV Show
Have a tip we should know? tips@mediaite.com