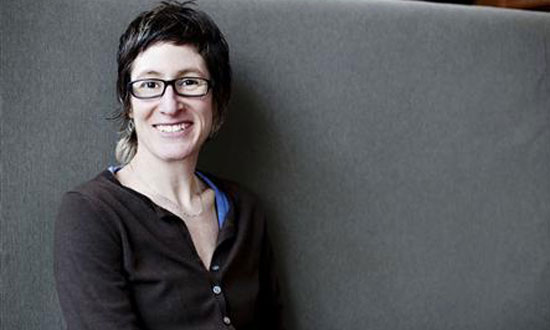 Every year I take issue with — and write a Letter to — Food & Wine magazine, in response to the low representation of women in the annual July "Ten Best New Chefs" list. This prestigious, career-making recognition celebrates up-and-coming chefs in America with a distinctive culinary style and vision.
That's not to say that no women get selected at all — and Congratulations are in order for the two women selected this year: Jenn Louis, 41, of Lincoln Restaurant/Sunshine Tavern in Portland, OR and Karen Nicolas, 38, of Equinox in Washington, DC. Last year Stephanie Izard, chef/owner of Girl & The Goat in Chicago, was the female lone ranger. She is also the only woman winner on TV's "Top Chef," in 2008. Missy Robbins, of A Voce in New York City, was the only F&W woman chef in 2010.
Eligible chefs have to have run their own professional kitchen for five or less years. Chefs are selected by food industry experts and writers around the country. F&W editors then travel incognito to taste the food themselves.
Why do so few women chefs meet Food & Wine's criteria? Since the list's inception in 1988 fewer than 40 female chefs have been included on Food & Wine's list.
Here's the beef: Allowing more than a decade for passage through the culinary pipeline, one may expect the number of female up-and-coming, cutting-edge "Best New Chefs" who meet the criteria to increase. Currently, women are nearing half of the student enrollment at the top culinary schools; a record percentage is enrolled at the Culinary Institute of America. With this near-parity in schools, can we expect the Food & Wine ranks to change? Or will this devolve into the annual Male Call for the Food & Wine "Ten Best New Chefs" issue?
Last year Food & Wine introduced "The People's Best New Chef." All the regional and national winners in 2011 and 2012 were male. Of the 100 nominees considered by industry experts in 2011, only nine were women. This year, ten women were included among the 100 nominees.
Food & Wine launched "Best New Pastry Chefs" this year. Stella Parks, 31, of Table Three Ten in Lexington, KY, and Laura Sawicki, 33, of La Condesa in Austin TX, were among the five winners. Food & Wine's "People's Best New Pastry Chef" winner was male, out of 50 national contenders (27 female), all of whom have been in charge of a pastry kitchen for five years or fewer.
Here's some more food for thought: When will women earn their just desserts on the Food & Wine lists and other industry honors? Or are these accolades reserved for only the most famous names in the business? Two women made the new Forbes list of top-earning chefs between June 2011 and June 2012: No. 2, Rachael Ray, $25 million and No. 4, Paula Dean, $17 million. But while it's great to see female celebrity chefs garnering recognition, there's slow progress for women chefs on the ground.
This post originally appeared on The Jane Dough.
Have a tip we should know? tips@mediaite.com