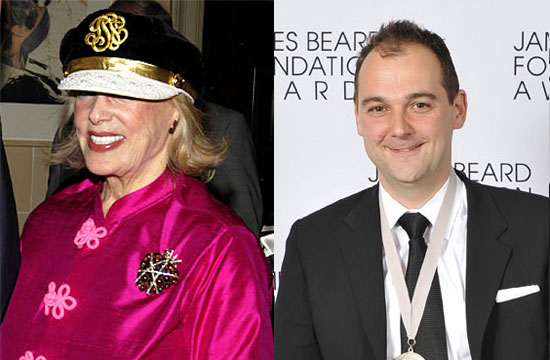 We get it, Gael Greene, you have a reputation of being a classically foxy tease to uphold. But as a member of the new Foodie.com Top 100 Restaurants Judges' Panel, tasked with listing the best restaurants in the world along with a cohort of peers, you cannot expect to keep dropping hints about certain restaurants and not get us hot and bothered with speculation.
Consider how she points out, repeatedly, on Twitter and in her blog post on Insatiable Critic, that the famed Eleven Madison Park failed to make the list — and doesn't explain why (the post itself is titled "Foodie Top 100 List Unfurls, Minus 11 MadPark", for the love of God):
Unsurprisingly, you'll find Le Bernardin, Jean Georges, Daniel, The French Laundry, L'Ambroisie, Louis XV, Pierre Gagnaire, Kitcho Arashiyama, and Iggy's among the global stars.

Who's missing?  Eleven Madison Park, some might say.
And then she goes on about the nomination process, leaving this tantalizing, half-finished opinion dangling in mid-air. What gives, Gael? Didn't you love this restaurant when you first reviewed it in 2009?
Does it have to do with the "reinvention" of the menu at Eleven Madison, involving a switch to a menu celebrating New York's history (involving a magic trick, too)? Might it involve the fact that many of the city's most notorious critics panned it for its awkward meld of the famous "grid" with a shoehorned verbal narrative of the meal, and the emotions it's supposed to induce? Could the critics be aware that Eleven Madison is verging on overambitious? As Pete Wells noted back in September 2012:
No doubt the New York menu, in some ways their most daring risk yet, will itself be reinvented. At the moment, its fusion with the old grid menu feels transitional, like a tadpole with legs and a tail.
Could that be the reason why you snubbed it, Gael? Or are you and your ancient/just-assembled-last-week cabal sworn to secrecy by the Red God?
Will be next in line for GG snub if we keep asking questions? Gulp.
Have a tip we should know? tips@mediaite.com