Former Blogger Mikael Jonsson Earns Michelin Star After One Year In Business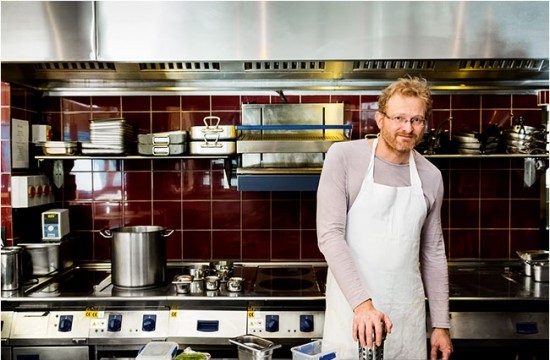 A year ago, Swedish expatriate Mikael Jonsson was still writing entries on his famous food blog, Gastroville, while setting up the launch for his very first restaurant in London, Hedone.
As of last week, the former blogger now has a Michelin star — which, as plenty of experts freaked out to the BBC — is a near-impossible feat for an amateur chef to accomplish.
So how on earth did Jonsson pull off something that hundreds of thousands of amateur cooks, bloggers, and MasterChef winners will never achieve, ever? Part of it stems from the fact that he once had culinary ambitions, but severe food allergies and eczema made it impossible for him to do so. (He credits his new culinary career to a Paleolithic diet — meat and veggie-heavy, with no refined foods or man-made oils — which doesn't aggravate his allergies.) He's also had 20 years to travel, eating at Michelin-starred restaurants around the world.
Of course, Jonsson also credits his success to his near "borderline obsession" with food: "Anyone can do anything they want, and that's what I proved. You just need a lot of passion."
At the same time, he admitted that he was incredibly lucky. "The difference between failure and success can be hair-thin," he said. "I thought you could open a restaurant, serve good food and people would come. It could have gone really wrong."
And finally, to all you starry-eyed food bloggers who are now plotting your own restaurants, Jonsson warns you that it's not easy: "When you open a restaurant as an amateur chef… no-one wants to work with you."
Have a tip we should know? tips@mediaite.com