The Funniest Food Celebrities On Vine (Ain't Nobody Got Time For Instagram Video)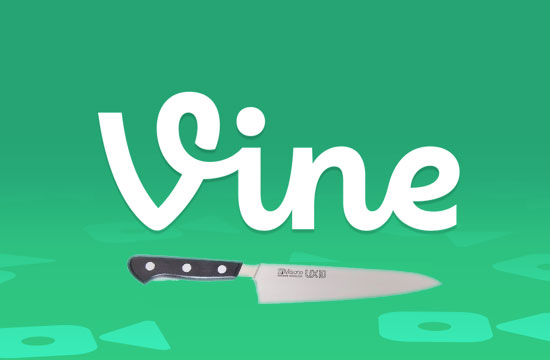 Ever since Vine burst onto the social media scene and people stopped using it for porn, chefs have fallen in love with the micro-video service. They send out videos that show the process behind plating elaborate dishes, the presentation of meals they've eaten, or cut together brief vignettes of their kitchenly life.
Here's a collection of our favorite culinary Viners (is that what we should call them?), and why they make us laugh so darn hard.
ADAM RICHMAN: Richman's one of the few famous food people who can actually use Vine to tell a joke, which is a rare skill. Some of his jokes are guffaw-worthy, like the ones where he narrates the thoughts of strangers:
Any whiter & he would be bleach. https://t.co/qru1cpYuno

— Adam Richman (@AdamRichman) June 15, 2013
And some of them are just…puns.
BIG PUN – I'm not a blogger, I just Vine a lot #JustAJokePeople #NothingButRespect https://t.co/plLJtpZ2x6 — Adam Richman (@AdamRichman) July 6, 2013
RICHARD BLAIS: We've covered many of his ridiculous vines, but the man is a veritable Vine auteur. Just look at his continuation of the seminal horror film The Blair Witch Project: 
Blais witch project 3.0 #fwclassic #skit #trailblais https://t.co/pxFDpiRZHN

— RichardBlais (@RichardBlais) June 13, 2013


JOSE ANDRES: While the excitable Spanish chef sends out the traditional Vines of Cooking And Plating and Here's What I Ate, he does so with such childlike enthusiasm, and with such odd gadgetry — like this one:
Fried chicken with a hand dryer! No oil left on the chicken….. https://t.co/RpWxAJNv0R — José Andrés (@chefjoseandres) June 28, 2013
BIG GAY ICE CREAM: Because the ADD format of Vine is perfect for Doug Quint and his adorable eccentricities.
Hello i am off my meds RT @Zagat: This is what happens when we bring @biggayicecream to the Google caf. https://t.co/K8fXQOVBom

— Big Gay Ice Cream (@biggayicecream) June 26, 2013
Have a tip we should know? [email protected]